Your local solar installers
Static Electrics is your solar power installers across Brisbane and the Sunshine Coast.
Our experienced electrical team are Clean Energy Council approved solar installers and are on hand to carry out all your home or business solar installation requirements.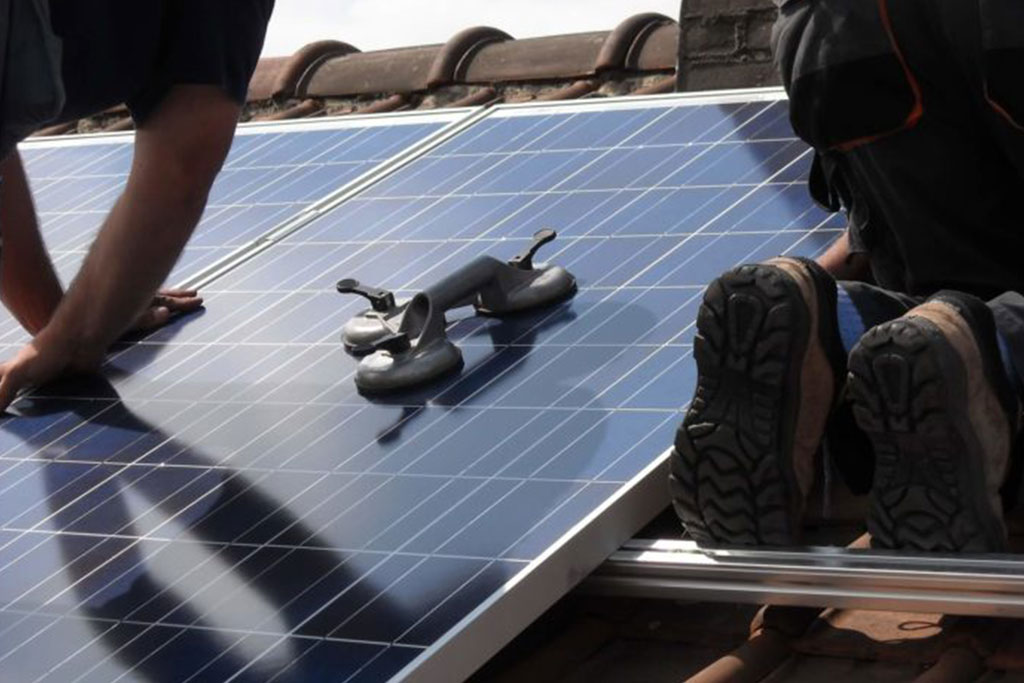 Need a really good solar panel technician?
Static Electrics is your solar power specialists across Brisbane and the Sunshine Coast. Our experienced local electricians are Clean Energy Council approved solar installers and are on hand to carry out all your home or business solar installation, repairs and maintenance.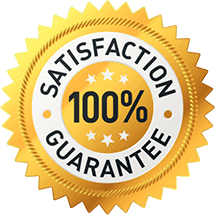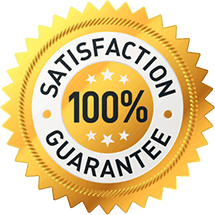 MAKE A BOOKING!
Get upfront pricing and guaranteed workmanship when you book one of our expert electricians today!
Which solar system should I install?
Many factors need to be taken into account when deciding on the perfect solar system to install at your home or business. We recommend getting a professional assessment which includes:
Average daily power consumption
Available useable roof space
When you use your power
Amount of sunshine – shade, roof aspect, local weather,
Budget
Static Electrics will create a custom solar power system designed to cater for your specific electricity needs, now and in the future. Our solar team only use top quality, reliable solar panels, inverters, and other components to ensure your system provides ample green energy for your property for years to come.
Top-quality solar products
Static Electrics Pty Ltd only use 100% Australian approved products, including panels, cables, inverters and isolators. By combining meticulous design and quality products, we ensure superior performance from your solar power system as well as peace of mind knowing your investment is long term.
Professional solar system installation
With hundreds of businesses offering solar installations throughout Brisbane, it can be difficult to decide which solar company to go with. Many advertise cheap solar deals and promise the earth, which often seems too good to be true. And in most instances, it is just that.
Finding a solar company you can trust to provide you with a reliable solar power system, installed to industry and Australian safety standards, which meets the electricity requirements of your home or business just takes a bit research.
Ensure the solar specialists you choose:
Is accredited Clean Energy Council solar installers – this accreditation means your solar electrician will have undertaken specialist training in designing and installing solar which is safe, reliable, and meets industry standards and your expectations.
Explains how the system will work for you, clearly answering any questions you have.
Provides you with a detailed quote including expected energy generation, warranty terms, as well as a list of the components which will be used to build your system.
Does not pressure you into signing with them or purchasing their system.
Provides you with information on any extra costs you will need to budget for such as meter upgrades.
Gives you information on the maintenance requirements of your solar system such as solar panel cleaning, efficiency testing, and safety checks.
The CEC offers a range of guidelines when buying solar as well as information on how solar works and tips to help you decide if solar is right for you – cleanenergycouncil.org.au
EXPERT SOLAR INSTALLERS
Static Electrics Pty Ltd ensure 100% customer satisfaction on all solar installations. All work is performed safely and in accordance with current workplace health and safety regulations.
Our solar experts are accredited with the Clean Energy Council and are required to complete ongoing solar industry training on an annual basis to ensure we stay up to date with the latest solar installation practices and developments.
We offer every service needed to get your new solar system installed:
New solar system design and installation
Installing solar panels
Solar panel system mounting brackets
Expert solar electricians
Inverter replacements
Battery storage solutions – including adding battery systems to existing PV systems
Clean Energy Council accreditation
Servicing and cleaning of solar panels
Fixed price diagnosis for breakdowns
Feed in tariffs
Solar power services
Static Electrics Pty Ltd employ a team of solar specialists with Clean Energy Council accreditation. Collectively, we have successfully installed over 600+ small scale, grid connect solar power systems. Additionally, we have completed a multitude of solar system upgrades, breakdown services, repairs, health checks and cleans.
Our small scale, grid connect solar solutions including:
Solar system design and installation
Solar system upgrades
Breakdown services
Inverter, panel, isolator and electrical upgrades and repairs
Solar system health checks
No Interest Ever payment plan options on new installations
Solar inverter and solar panel replacement
If an irreparable fault occurs with your solar inverter, solar panels, or DC isolator, we can provide a free, no-obligation quote to supply and replace the damaged components.
Typically, a solar system breakdown diagnosis is performed first to ensure no further faults are present and to identify and eliminate the initial source of damage.
If a replacement inverter has already been sourced, we can provide an install-only service at a fixed price.
​Your local solar electrician
To maximise energy production and efficiency, each solar system is individually designed and installed by a Clean Energy Council accredited solar electrician . Factors contributing to energy production, including roof pitch, orientation, electricity usage and shade are all considered prior to installation.An industry qualified solar technician will perform a free, onsite quote prior to installation to ensure all of your energy needs are fulfilled.
Free, no obligation quotes are available on all solar installations and upgrades, with our no interest ever, payment plans available for new installations only. Make the most of your roof space with a top-quality solar power system from Static Electrics. Contact our service team on07 3497 5076 or complete our online service request today.
Need An Electrician? Get A Quote!
Send us a message with your electrical needs and we'll be in touch to answer any questions and arrange a quote.
Comprehensive solar inverter replacement services
Solar power offers so many beneficial options, from lower energy costs to being a renewable energy source, however, when your system isn't working as it should, you just aren't getting the benefits you deserve. At Static Electrics, we understand how frustrating it can be when your solar installation isn't working to its full capacity, which is why we are a one-stop-shop when it comes to all your solar inverter needs. We can complete a solar inspection of your system, provide suitable inverter options depending on your space and budget, and replace your current inverter with a huge range of inverter brands and types. We use our 25+ years of industry knowledge to ensure we complete each and every service quickly and efficiently while listening to your solar needs and ideas. Every household and workplace is different, so the solar inverter services you require will be different too.
Should you have your solar inverter replaced?
Here are a few tips to consider before you decide that an inverter replacement is needed:
Testing – Has your system been tested? Over the years we have come across a lot of solar issues, and over 50% of the time the inverter isn't actually the problem. The solar inverter can be showing a fault code or error message which can relate to other parts of the system, so before you replace the inverter it's best to have the system checked by a qualified professional.
DC isolators – Have your DC isolators been recalled? There have been lots of solar switches, otherwise known as DC isolators, recalled due to being unsafe. In some cases, an inverter can't be replaced without replacing a DC isolator as well.
Earthed – Is your system earthed? We come across lots of solar systems with no earth on the panels and array mounting frame. Your new inverter will likely need this earth cable to work correctly.
Cables – Are your cables installed correctly? Over the years, DC cables can become loose on the panels and fall onto the roof, when can cause various issues. These will need to be re-fixed to the rails to ensure they can't come into contact with the building.
Solar Rebate – What rebate are you on? If you are on a great rate, (e.g. 54 cents) you can't go larger with your inverter otherwise you will lose this feed-in incentive.
In most cases, we prefer to do our solar inspection to give you a clear report on your system condition and allow us to ensure all the components are safe and installed correctly. During the inspection, we can determine the best replacement solar inverter to fit your wall space, system size, rebate and budget.
Qualified solar inverter replacement electricians
Our team of Master Electricians are all Clean Energy Council (CEC) approved and have years of hands-on experience, which ensures every job we complete is done efficiently, promptly and thoroughly. We have extensive product knowledge, which allows us to provide practical and pragmatic options to fit your inverter needs, and take pride in our high level of customer service each and every time. So, if you need a qualified solar electrician to replace your solar inverter across Brisbane, Sunshine Coast or Moreton Bay, give us a call as we're here to help.
Happy Customers
Our regular clients know our commitment to being available whenever we're needed and our reputation for high quality, reliable work. See what customers are saying about our Brisbane & Sunshine Coast electrical services and why locals recommend us. Static Electrics is an excellent company to deal with , as I need my solar inverter replaced and switchboard upgraded. Jeremy arrived spot on time as advised ,got straight into it and very happy with the service and price we were quoted… Solar Inverter Diagnostic & Replacement. Brenton was punctual, knowledgeable, polite & patient. No hard sell but genuine suggestions & recommendations. The work was carried out smoothly, timely & professionally… Had an issue with my Solar, company that I purchased through out of business not sure who to go to. So pleased I called Static, on time, friendly and informative, diagnosed the problem, gave me options to consider…


LOOKING FOR A RELIABLE ELECTRICIAN?
For guaranteed workmanship call the electricians Brisbane & Sunshine Coast locals can rely on for fast and friendly service.