Professional solar inverter repair electricians
Has your solar system suddenly stopped working? Have you been shocked at a recent large power bill? If so, you may have a faulty solar power inverter and the experienced team at Static Electrics can help. We are one of the most trusted solar inverter repair electricians in the Sunshine Coast, Moreton Bay and Brisbane regions, providing a one-stop-shop for all your solar inverter repair needs. We understand the importance of your solar system working correctly, so get in contact today.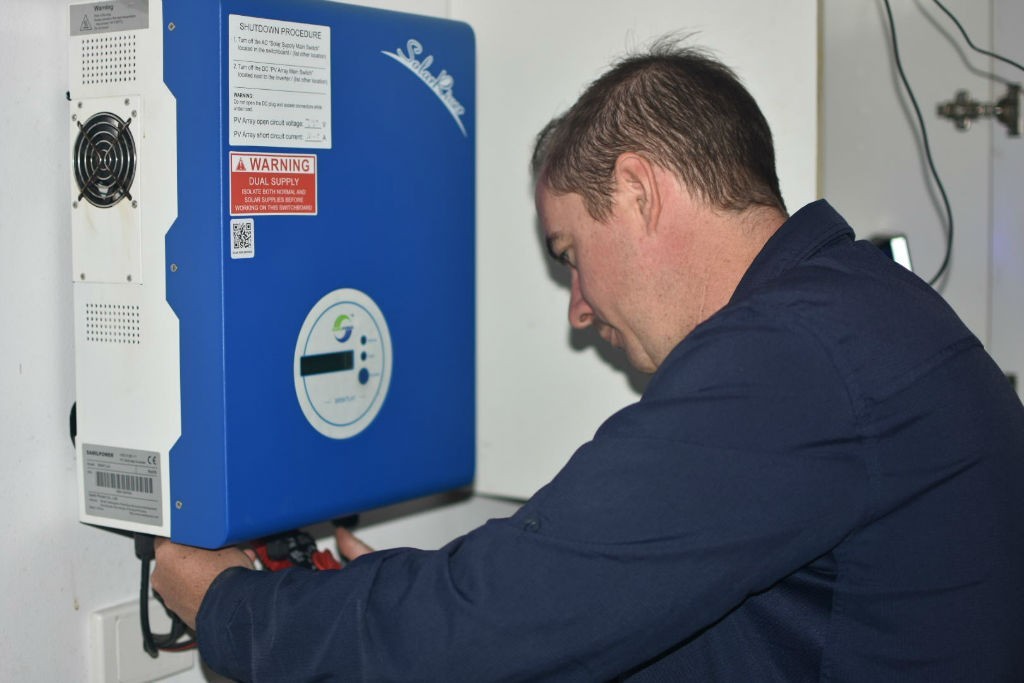 Need a really good solar panel technician?
Static Electrics is your solar power specialists across Brisbane and the Sunshine Coast. Our experienced electrical team are Clean Energy Council approved solar installers and are on hand to carry out all your home or business solar installation, repairs and maintenance.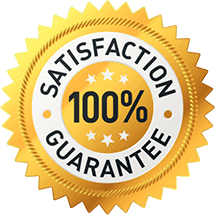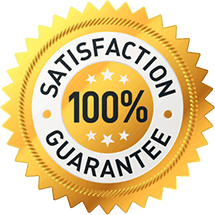 MAKE A BOOKING!
Get upfront pricing and guaranteed workmanship when you book one of our expert electricians today!
Common Solar Power Inverter Faults
The team at Static Electrics can help with all common solar inverter faults that may occur, including :
Faulty solar inverter
Burn lines on the solar cells under the glass of the solar module
Hot spots within a solar panel
Melted solar panel plug connections
Burnt or melted DC solar isolators on the solar array or at the inverter
Water ingress into the solar panel
Damaged DC solar wiring
If your fault isn't listed above, do not worry! Give our friendly team a call and we can discuss how we can still help.
Solar Inverter Repairs Service
The solar electricians at Static Electrics are CEC qualified and can help locate, test and inspect your solar system. In some cases, you may be able to claim on your home insurance for the repairs, depending on what has caused the fault. Our comprehensive solar inspection service includes:
Check your solar panels for any visible damage
Check the DC isolators on the roof
Check the DC isolators at the inverter
Check the AC supply at the inverter
Check the polarity of the DC supply
Check the earth connection to the rails
Check your inverters operation
Check the power output of your inverter
Record readings from your inverter
Complete an insulation resistance test of the DC wiring
Determine the cause of damage
Provide a detailed report on findings
Our extensive solar services and report will quickly identify any faults. We can then determine the cause of the damage or problems and provide a detailed report on our findings. In some instances you may be able to claim the repairs on your home insurance, so make sure you speak to your provider! If this is the case, Static Electrics can provide insurance reports as needed.
Your trusted solar electricians
Don't hesitate to call the friendly team at Static Electrics on07 3497 5076 or complete an online job booking form if you have a solar system inverter fault or system issue. Our CEC qualified electricians will get your solar repaired fast, so if you need your system checked or tested on the Sunshine Coast, Moreton Bay or in Brisbane, give us a call today and we will send an industry expert.
Need An Electrician? Get A Quote!
Send us a message with your electrical needs and we'll be in touch to answer any questions and arrange a quote.
Happy Customers
Our regular clients know our commitment to being available whenever we're needed and our reputation for high quality, reliable work. See what customers are saying about our Brisbane & Sunshine Coast electrical services and why locals recommend us. Static Electrics is an excellent company to deal with , as I need my solar inverter replaced and switchboard upgraded. Jeremy arrived spot on time as advised ,got straight into it and very happy with the service and price we were quoted… Solar Inverter Diagnostic & Replacement. Brenton was punctual, knowledgeable, polite & patient. No hard sell but genuine suggestions & recommendations. The work was carried out smoothly, timely & professionally… Had an issue with my Solar, company that I purchased through out of business not sure who to go to. So pleased I called Static, on time, friendly and informative, diagnosed the problem, gave me options to consider…


Frequently Asked Questions
Can a solar inverter be repaired?
In some cases, experienced solar specialists will be able to successfully repair a faulty solar inverter, although often the best thing to do is replace it if the fault is internal or it's an old unit. If in warranty, the unit will often be returned to the manufacturer for a factory fix or replacement. For the best advise the team at Static Electrics have proved trustworthy for a range of affordable solar inverter repairs.
Can solar panels be repaired?
A broken or faulty solar panel can leave home and business owners wondering if they can be repaired. This depends on the type of solar panel problem. While installation issues such as faulty wiring can be repaired, cracks and hot spots in solar panels means they'll need replacement. Quality installations done correctly from the start dramatically slashing solar panel issues, especially if combined with the kind of solar panel cleaning, servicing and repairs offered by Static Electrics.
What repairs do solar panels need?
When up and running, solar panels can totally smash your power bills. But to protect that big investment, Static Electrics' solar experts are ready to test, diagnose, maintain and repair any ongoing issues. These include DC isolator problems, weather damage, and solar inverter repairs that minimise the need to return components to the manufacturer.
How long should a solar inverter last?
Solar inverters are highly complex and specialist devices, making unmaintained systems prone to faults and failures. Combined with harsh Australian conditions, inferior inverters can begin to fail after 5 years, but systems properly maintained by Static Electrics can double and quadruple the expected lifetime of your expensive investment.
What is the lifespan of a solar panel?
The solar panel industry is booming in Australia, but it's a sad truth that many of them end up in the dump long before home and business owners expected. Without expert servicing and professional cleaning by Static Electrics, lifespans top out at between 10 and 25 years, but meticulous care can carry your panels well into a third decade.
Do solar panels work if cracked?
Remember, a solar panel is specifically designed to soak up that free sun energy, so even a minor crack or lack of cleaning maintenance will begin to compromise the system's full potential. However, these cracks will also soak up the worst of Australia's weather, making it crucial to get Static Electrics' repair and servicing team to pay you a visit before a complete failure occurs.
LOOKING FOR A RELIABLE ELECTRICIAN?
For guaranteed workmanship call the electricians Brisbane & Sunshine Coast locals can rely on for fast and friendly service.