Top-quality, long-lasting Fujitsu air conditioner
Static Electrics offers the supply, installation, repairs, and servicing of top quality Fujitsu air conditioners throughout Brisbane, the Sunshine Coast, and Townsville. Our team of experienced air conditioning technicians can keep your Fujitsu air con in top condition, ensuring it provides your family with reliable, energy-efficient heating and cooling all year round.
Need a really good air conditioning technician?
Static Electrics is a customer-focused one-stop electrical and air conditioning contractor with over 30 years of experience in the industry. Our friendly, fully qualified electricians and air conditioner technicians service Sunshine Coast and Brisbane areas.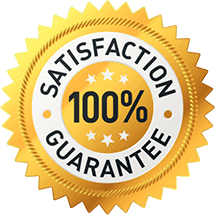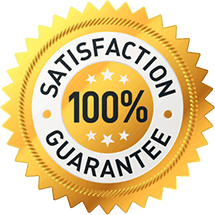 MAKE A BOOKING!
Get upfront pricing and guaranteed workmanship when you book one of our expert electricians today!
Fujitsu air con features
​Fujitsu didn't become 'Australia's favourite air' without offering customers a host of great features. Fujitsu offers a wide range of air conditioner styles including split system, multi-split system, ducted air con, in both cool only and reverse cycle options.
Fujitsu air conditioners have a selection of features including:
Energy efficient systems – inverter air conditioners are perfect for the demanding Queensland climate quickly cooling or heating your home efficiently.
Cost-effective energy saving operation – this setting provides maximum cooling for minimum energy use.
Advanced air filters – catching fine particles, dust, pollen, and other pollutants Fujitsu's air conditioner filtration systems are some of the best on the market.
Human sensor control – this feature senses when there is no one in the room for a set amount of time, switching the air con to economy mode to save power, switching back to your normal setting when someone re-enters the room.
Timers – on/off, sleep, a weekly settings
DC power – for reduced power consumption
Space-saving – the space-saving design features a compact outdoor unit and stylish indoor options.
Energy efficient heating and cooling from one appliance
A reverse cycle air conditioner provides an energy efficient climate control option for year-round temperature control in your home. The air conditioning system can seamlessly adjust room temperatures throughout the day and night.
About Fujitsu
Fujitsu General has been producing air conditioners designed to work in the tough, often changeable Australian climate since 1978. The purchase of a Fujitsu air conditioner is backed by international manufacturing, sales, and service system committed to providing a top quality customer experience.
Static Electrics your local Fujitsu specialists
For prompt, professional Fujitsu air conditioner supply, installation, servicing, and repairs contact Static Electrics on 07 3497 5076 or complete our air conditioning booking request form today.
Need An Electrician? Get A Quote!
Send us a message with your electrical needs and we'll be in touch to answer any questions and arrange a quote.
Static Electrics' Exclusive Review: Fujitsu's Comfort Range
Here at Static, we're always on the lookout for products that tick all three boxes: quality, efficiency, and user satisfaction. Add to that some eye-catching prices amid Australia's cost of living crisis, and our choice to take a deep dive into Fujitsu's Comfort range is backed by these wall-mounted units' surging popularity and outstanding performance.
So what makes the Comfort range a current Queensland bestseller? Read our exclusive 12 reasons to consider the perfect model for your particular home:
1. Award-winning design
ProductReview.com.au has already done some of the hard work for us, handing Fujitsu General Australia its coveted Best Appliance Brands award for 2023 – based in large part on customer satisfaction.
2. Product versatility
To keep it short, there's something in the Comfort range for every Queensland home. Models range from 2.5kW to 7.1kW, and that's the type of flexibility that is the perfect match for the diverse architectural styles of homes all across the region.
3. Innovative energy efficiency
Yes, we know those power bills are soaring at the moment. Thankfully, Comfort's innovative 'All DC' feature is a game-changer. What is it? It's the fact that only DC (direct current) components are used in both the indoor and outdoor units – and DC is quite a bit more efficient than its AC (alternating current) counterpart. Then flick your Comfort into economy mode, and you'll get cooling without that customary power bill spike.
4. Power outage resilience
You're probably also getting a little worried about power outages this summer – making the Comfort range a winner yet again. The 'Auto Restart' function ensures that if the power goes out, your air conditioner will pick up exactly where it left off once the blackout is over.
5. Intelligent operation
The Comfort range is more 'set and go' than you're probably used to. Just set and leave the temperature you love to live your indoor life at, and your Fujitsu will do the rest, smartly switching between heating and cooling modes for a seamless experience.
6. Longer lasting
Not every air conditioner comes with a full 5-year parts and labour warranty – but everything in the Comfort range does. But you should get a lot more life than that out of your new AC unit, thanks to the Blue Fin Heat Exchanger. It's perfect for those near the Queensland coast, supercharging your a/c's resistance to corrosion.
7. Better air quality
As you no doubt know, air quality can really vary across Queensland. So you're going to love the Filter Sign function, which lets you know when the time has come to clean or replace the air filter.
8. Cutting-edge technologies
The inverter is a critical aspect of any comparable air conditioner – and Fujitsu has gone above and beyond with its cutting-edge 'i-PAM' technology. It stands for Intelligent Power Module-Advanced Modulation, and what it does is optimise the electrical current to achieve higher power output without compromising on energy efficiency.
9. Customisable timers
It's the little things that make a great product stand out from the crowd. Like the Comfort's timers, which can be set to align with your dynamic Queensland lifestyle – including On-Off, Program and Sleep modes, for nuanced control that fits your daily routines.
10. Super-quiet mode
Love your quiet life across Brisbane, the Sunshine Coast and beyond? Well, you're going to love the Comfort's super-quiet mode, made possible by the ability to still function well with ultra-low-speed fan operation. And when you really need to change the temperature of your freezing cold or boiling hot home, whack your Comfort into Powerful Mode – which is a little louder!
11. User-free maintenance
You get more life out of your air conditioner if it's kept clean, and Fujitsu's designers have factored in DIY cleaning in a way we've never seen before. All you need for that washable panel is a simple damp cloth. Perfect for busy Queensland life.
12. Precise temperature control
Are you a stickler for detail, knowing that there really is a difference between 21°C and 21.5°C – in your home but also on that power bill? Get seriously precise air conditioner settings with the ability to adjust the temperature in tiny 0.5°C increments.
Bringing Comfort Home: Ask Us About A Brand New Fujitsu
Here at Static Electrics, we're always big fans of air conditioning brands who try their best to revolutionise air conditioning with every innovative range. And as far as we're concerned, it's no surprise at all that Fujitsu's full Comfort range is booming in popularity across the diverse climate of our beautiful region.
Interested in getting a Comfort model installed? Get in touch with the air conditioning team at Static Electrics today to find out more.
Happy Customers
Our regular clients know our commitment to being available whenever we're needed and our reputation for high quality, reliable work. See what customers are saying about our Brisbane & Sunshine Coast electrical services and why locals recommend us. Jordon & Jay were very professional and did a wonderful job on the install of my air conditioner. Excellent work and I would highly recommend them.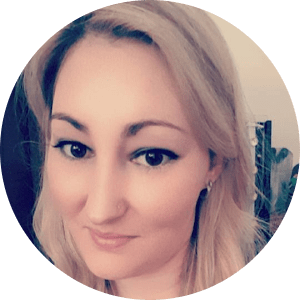 Installed split system AC – fantastic service, very polite & happy to explain what/why along the way. Very friendly and efficient. A+++ guys! Thank you. Installation of air conditioning was completed yesterday… The professionalism and friendliness of all the staff I came in contact with was exceptional…


LOOKING FOR A RELIABLE ELECTRICIAN?
For guaranteed workmanship call the electricians Brisbane & Sunshine Coast locals can rely on for fast and friendly service.