Top quality Mitsubishi Electric air conditioner services
Static Electrics are proud to be associated with such a leading brand as Mitsubishi Electric, which provides premium top quality air conditioning units ranging from split system, multi head (multi split system) or ducted air conditioners.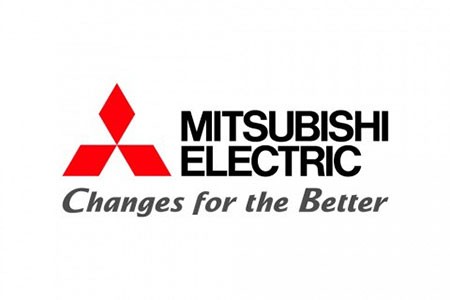 Need a really good air conditioning technician?
Static Electrics is a customer-focused one-stop electrical and air conditioning contractor with over 30 years of experience in the industry. Our friendly, fully qualified electricians and air conditioner technicians service Sunshine Coast and Brisbane areas.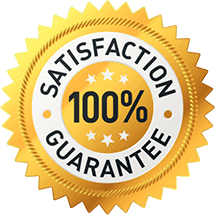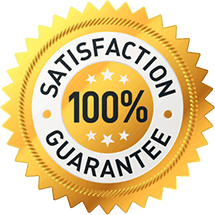 MAKE A BOOKING!
Get upfront pricing and guaranteed workmanship when you book one of our expert electricians today!
Mitsubishi Electric Air Conditioning Installation and Repair
The team at Static Electrics have been helping install and repair air conditioners for many years and can be called to any Sunshine Coast suburb or Brisbane North area. If your air conditioning unit has stopped working, we recommend that you act fast to get it fixed, as nobody likes a freezing house in winter. If your old unit has sadly kicked the bucket, it could also be time to consider upgrading to a newer model that will last longer and ultimately save you money by running more efficiently.
Why choose a Mitsubishi Electric Air Conditioning Unit?
Mitsubishi Electric air conditioner units are leading in their energy effectiveness, low noise volume and their reliability. It's also important to note that many models available here have been specifically manufactured with harsh Australian climates in mind.
Mitsubishi Electric models have the following features* which could make a huge difference in your home living quality:
WiFi Control – Particular models can be connected to your smart phone or by online account access, allowing you the control the unit wirelessly through the internet.
Energy Efficiency – The new technology found in these air conditioning units allows for high speed cooling and heating bringing in extra savings than other models.
Quiet Unit Controls – These units are some of the quietest in the industry.
Long and Wide Airflow – ensures optimal distribution of cooling or warm air into big spaces.
Unique Air Cleaning System – internal cleaning filter freshens up the air quality of the room and prevents the spread of bacteria.
*Some features only found on specific air conditioning models
Mitsubishi Air Conditioning Brisbane
If you're trying to ensure that your air conditioning model lasts until it's full life time, then you need to ensure it is being regularly cleaned and serviced. The team of qualified electricians at Static Electrics have been professionally trained in all aspects of air conditioning maintenance and repair. If you're needing to book in for a service or consultation for your air conditioning, call the team today!
Need An Electrician? Get A Quote!
Send us a message with your electrical needs and we'll be in touch to answer any questions and arrange a quote.
Exclusive Review Of The MSZ-AP Series Ideal For Qld
Here at Static Electrics, we're proud to be a leading local installer of Mitsubishi Electric air conditioners. Our favourite series at the moment? It's the increasingly-popular MSZ-AP Series. Boring name perhaps, but it's a line of cutting-edge products that's become pretty prevalent across our beautiful Queensland region including the Sunshine Coast, Brisbane and beyond. Why's that? Let's take a deep dive into the MSZ-AP Series:
6 Reasons Why The MSZ-AP Is A Go-To Choice
Versatile temperature range, ultra-quiet, energy-saving, sleek design, user-friendly – it's no wonder the MSZ-AP has a nearly-unprecedented 4.7/5-star rating at ProductReview.com.au:
1. Versatile temperature for a diverse climate
We all know the climate across Queensland varies – hot, chilly, humid and everything in between. The MSZ-AP series offers a capacity range from 2.5 kW to 7.8 kW – absolutely perfect for our state and region, ensuring controllable comfort no matter what's happening outside.
2. Ultra-quiet operation
You've heard a few quiet-ish air conditioners before, right? This is next-level, and it's all thanks to the better-than-the-usual Quiet Mode – ensuring peace for the serene suburban and urban dwellings across our region. Humming along at a tiny 18 dB, you can barely hear it at all when it's heating.
3. Night mode
Love your sleep? Queensland lifestyles are amazing but busy, and this series' Night Mode function is a boon for a good night's sleep. The LED brightness drops and the outdoor unit sound softens by up to 3 dB. It's a feature that's rare but increasingly valued across the tranquil residential areas of the Sunshine Coast and Brisbane.
4. Energy efficiency in a cost-of-living crisis
You don't need us to tell you that paying those bills has become harder than ever. That makes the MSZ-AP's 'highly efficient' rating at Product Review more critical than ever. Your new unit is better than any other Mitsubishi that came before it at minimising energy consumption whilst still providing reliable heating and cooling.
5. Sleek design for the modern Queensland home
Like most Queenslanders, you love your home and take a great deal of pride in it. You're going to really love the super-sleek, modern design of the MSZ-AP then, with its natural white finish and uniquely streamlined look. It resonates in harmony with the contemporary and coastal styles prevalent across the Sunshine Coast, Brisbane and surrounds.
6. Advanced features
Weekly timer? Check. Vertical AND horizontal vanes? Check. Wi-Fi control? Check. Need more? How about a dual barrier coating to reduce dust? Or the more energy-efficient R32 refrigerant? Or the Plasma Quad Connect air purifying filter? We could go on, but let's just conclude that the MSZ-AP is next-level advanced.
Elevate Your Comfort With Static Electrics And The MSZ-AP
Static Electrics' final verdict? The Mitsubishi Electric MSZ-AP Series stands out as a top choice for residents in Queensland's Sunshine Coast, Brisbane and surrounding areas, with its blend of quiet operation, energy efficiency and user-friendly features.
Want one? Get in touch with Static Electrics and we'll do the rest.
Happy Customers
Our regular clients know our commitment to being available whenever we're needed and our reputation for high quality, reliable work. See what customers are saying about our Brisbane & Sunshine Coast electrical services and why locals recommend us. Jordon & Jay were very professional and did a wonderful job on the install of my air conditioner. Excellent work and I would highly recommend them.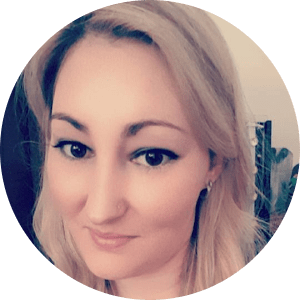 Installed split system AC – fantastic service, very polite & happy to explain what/why along the way. Very friendly and efficient. A+++ guys! Thank you. Installation of air conditioning was completed yesterday… The professionalism and friendliness of all the staff I came in contact with was exceptional…


LOOKING FOR A RELIABLE ELECTRICIAN?
For guaranteed workmanship call the electricians Brisbane & Sunshine Coast locals can rely on for fast and friendly service.