Top Quality Mitsubishi Heavy Industries Air Conditioner Services
Here at Static Electrics, we couldn't be prouder to associate with Mitsubishi Heavy Industries – who produce more than just a Mitsubishi air conditioner but for 'heavy' industrial-style purposes. In fact, Mitsubishi Heavy Industries produce extremely popular and diverse products among both commercial as well as residential sectors – and we'd love to install, service or repair one just for you.
Our reliable Brisbane and Sunshine Coast electricians are ready to help, so get in touch today!
Need a really good air conditioning technician?
Static Electrics is a customer-focused one-stop electrical and air conditioning contractor with over 30 years of experience in the industry. Our friendly, fully qualified electricians and air conditioner technicians service Sunshine Coast and Brisbane areas.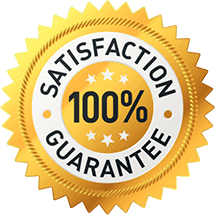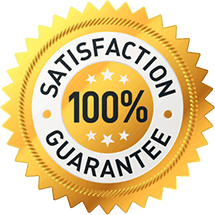 Mitsubishi Heavy Industries VS Mitsubishi Electric
First, if you're finding the Mitsubishi Heavy Industries air conditioner reviews a little confusing, let's clear something up from the outset. Yes, Mitsubishi Heavy and Mitsubishi Electric are two completely separate companies who both use that familiar three-diamond red logo. As for which brand you should select for your particular circumstances, we'll get into that a little later.
The companies may both belong to the Mitsubishi Group, the Japanese conglomerate that famously also make great quality cars, but they actually compete in the air conditioner market. And the great news for us Australians is that the one you select is absolutely yours and yours alone.
So why would there be two Mitsubishi air conditioner companies competing in the same space with completely different products, features, prices and warranties? Without getting too deeply into the history, the answer is simple: one (Mitsubishi Electric air conditioner) originated from Mitsubishi Shipbuilding, while the other (Mitsubishi Heavy Industries air conditioner) is the predecessor to Mitsubishi Motors. In other words, Mitsubishi is a big, great and diverse brand that is clearly strong enough to survive – and thrive – even with internal competition. The bottom line? That red three-diamond logo is your guarantee of quality, reliability and price.
MAKE A BOOKING!
Get upfront pricing and guaranteed workmanship when you book one of our expert electricians today!
There's a Mitsubishi Heavy Industries product just for you
And if you're new to the Mitsubishi Heavy Industries brand in the Australian air conditioner space, the really great news is that there is definitely a product for you thanks to one of the most impressive ranges out there. So which Mitsubishi Heavy Industries aircon do you need?
Residential Single Room
130 years is a long time to perfect the art of excellent engineering, and today's residential range is a perfect example. Whether it's a split system, floor-standing systems or bulkhead systems, we can install and repair the Mitsubishi Heavy Industries air conditioner that is perfect for your place all year round.
Residential Multiple Room
The next level of product will make your entire home or space more comfortable and cosy than ever, with discreet, concealed ducted Mitsubishi industrial designs that suit more homes with greater flexibility and choice for every season. Reverse cycle systems are perfect for any size space whatsoever, and why not integrate Mitsubishi Heavy Industries' Flexizone solutions for unprecedented control at your fingertips? You can even connect multiple indoor split system units to an outdoor unit, for cost-effective, space-saving all-of-house heating and cooling.
Commercial Solutions
As the name implies, Mitsubishi Heavy Industries definitely won't let your business or commercial/industrial activities down. Browse the most powerful split systems, ducted systems, incredibly flexible zoning solutions, and even ceiling cassette, ceiling suspended, and powerful VRF systems for shops, restaurants, warehouses, offices and more.
Why Static Electrics supports Mitsubishi Heavy Industries
We may be a family business, while Mitsubishi Heavy Industries is a commercial giant. But we are two brands that prioritise quality, honesty, integrity, reliability and respect – and we understand all too well that, as the customer and client, it's all about making you happy.
History and experience: It's a rare brand that is stronger than ever after 130 years, but Mitsubishi Heavy Industries has managed it by putting out a constant stream of products that are instantly associated with technological advancement, quality, and – like the brand itself – longevity.
Innovation: All the way back to the first day of trading as a shipping company, Mitsubishi has been all about entering a marketplace and moving it forwards with cutting edge innovation.
Performance: It's not enough that a Mitsubishi Heavy Industries air conditioner performs powerfully – it also has to last. As far as brands go for walking the line between amazing performance and robust reliability, you can rest easy that a Mitsubishi is less likely to let you down.
Commitment: Above all, Mitsubishi Heavy Industries and Static Electrics have something in common – our respective commitment to you, the customer. It's never just about great products, but the human side of things that backs it all up with the most supportive service and rock-solid guarantees & warranties.
Stay cool and warm with Static Electrics
Are you interested in getting a Mitsubishi Heavy Industries air conditioner installed, repaired or serviced? Here at Static Electrics, we couldn't be prouder of our reputation all across the Sunshine Coast, Brisbane and beyond for the highest quality and most reliable air conditioning services. Want a no-obligation quote? Get in touch with the Static Electrics team today, and don't forget to ask about Mitsubishi Heavy Industries. See you soon!
Need An Electrician? Get A Quote!
Send us a message with your electrical needs and we'll be in touch to answer any questions and arrange a quote.
Happy Customers
Our regular clients know our commitment to being available whenever we're needed and our reputation for high quality, reliable work. See what customers are saying about our Brisbane & Sunshine Coast electrical services and why locals recommend us. Jordon & Jay were very professional and did a wonderful job on the install of my air conditioner. Excellent work and I would highly recommend them.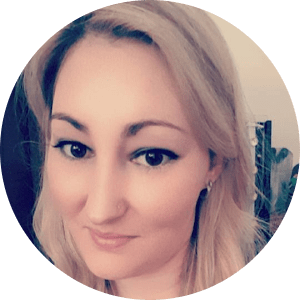 Installed split system AC – fantastic service, very polite & happy to explain what/why along the way. Very friendly and efficient. A+++ guys! Thank you. Installation of air conditioning was completed yesterday… The professionalism and friendliness of all the staff I came in contact with was exceptional…

LOOKING FOR A RELIABLE ELECTRICIAN?
For guaranteed workmanship call the electricians Brisbane & Sunshine Coast locals can rely on for fast and friendly service.