Supply & install Daikin, Fujitsu, Mitsubishi Electric, Carrier
Our industry qualified air conditioning technicians can provide top quality installation services to ensure your split system or ducted air conditioner is installed perfectly. Our team offer professional installations for residential and commercial properties throughout the Sunshine Coast and Brisbane Northside. All the leading brands installed.
Need a really good air conditioning technician?
Static Electrics is a customer-focused one-stop electrical and air conditioning contractor with over 30 years of experience in the industry. Our friendly, fully qualified electricians and air conditioner technicians service Sunshine Coast and Brisbane areas.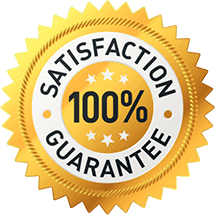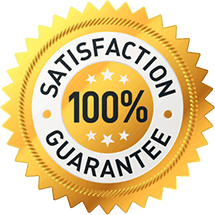 MAKE A BOOKING!
Get upfront pricing and guaranteed workmanship when you book one of our expert electricians today!
Your local air conditioner installation specialists
With our expert knowledge and years of experience, we can proudly deliver a level of service that far surpasses our customer's expectations. By acknowledging the importance of professional, competitive and reliable air conditioning, we can find the best possible solution for your home and business.
At Static Electrics, we ensure our customers are aware of the costs and services provided, before attending the site. We offer a variety of pricing structures, including hourly rate work and fixed-price services. Static Electrics also offer affordable payment plans on selected installations.
Split System Air Conditioner Installation
Single split system and multi-head split systems air conditioning units are noiseless, cheap to run and energy-efficient. Our air conditioning technicians can advise you on the best split system and how to maximise your new aircon efficiency.
The reverse cycle style split system air conditioners provide heating and cooling options and can be used throughout the year.
Ducted Air Conditioning Installation
Ducted air conditioners are ideal for cooling large buildings including whole residential homes or office buildings. The ducted aircon vents are discrete and improve the aesthetics of the building. Our HVAC technicians can help you with setting zones for increased control flexibility, installation in new buildings and retrofitting ducted aircon to existing buildings.
Affordable air conditioning payment plans
We understand a new air conditioner can be a significant investment. Static Electrics wants to make it as easy as possible for our customers to enjoy air-conditioned comfort in their home which is why we offer a no deposit payment plan option. The plan allows customers to pay for their air conditioner over time while enjoying the benefits immediately.
Find out more information – Affordable payment plans.
All the leading air conditioner brands installed
Our industry qualified air conditioning and refrigeration technicians can provide an array of air conditioner installations across all the leading brands including Daikin, Gree, Fujitsu, Mitsubishi, and more. Our services include:
Domestic and commercial installations
Upgrades, replacements and new installations
Licensed installer
Cool only or reverse cycle air options
Best prices and value
We offer affordable payment plans
Ducted, multi-head and split system air conditioning
We are a Daikin Specialist Dealer
We can supply all the leading brands – Daikin, Fujitsu, Mitsubishi Electric, MHIAA, Carrier, and more.
We take pride in our top-quality customer service
Comprehensive Air Conditioning Solutions Brisbane
We have over 30 years of experience providing residential and commercial air conditioning services to residents of Brisbane and Sunshine Coast. We are licensed with the ARC (Australian Refrigeration Council) so all your installation will follow the industry best practices. We also provide aircon repair and cleaning services for split systems and ducted air conditioning units.
Professional air conditioning services
Our professional team of air conditioner technicians can take care of all your air conditioning installation requirements on the Sunshine Coast and across Brisbane. Contact our service team on 07 3497 5076 or complete our online air conditioner installation quote request form today.
Need An Electrician? Get A Quote!
Send us a message with your electrical needs and we'll be in touch to answer any questions and arrange a quote.
Happy Customers
Our regular clients know our commitment to being available whenever we're needed and our reputation for high quality, reliable work. See what customers are saying about our Brisbane & Sunshine Coast electrical services and why locals recommend us. Jordon & Jay were very professional and did a wonderful job on the install of my air conditioner. Excellent work and I would highly recommend them.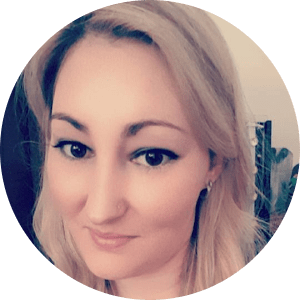 Installed split system AC – fantastic service, very polite & happy to explain what/why along the way. Very friendly and efficient. A+++ guys! Thank you. Installation of air conditioning was completed yesterday… The professionalism and friendliness of all the staff I came in contact with was exceptional…


How do you size an air conditioner for a room?
The rough air conditioner sizing calculation equation for a 2.4m ceiling is 150 watts x living area (sqm). So for example a 5x4 meter room would have an area of 20m2 x 150 = 3000 or 3kw. A professional will consider a range of factors. For instance, how much insulation is present? What's your local climate like? What type of lighting is in the room, how will the air conditioner be ducted, and so on. 
Can an electrician install an air conditioner?
How much does it cost to run an air conditioner per hour?
The answer depends on the setting and the room size, but an average sized room is generally cooled for between $0.20 and $0.40 per hour. For spaces above 50sqm, the cost goes up significantly - to almost $1.00 per house. If we're talking about a whole-house reverse cycle system, though, you're looking at $2.00 and above per hour. Installing ceiling fans is another cost effective way to help stay cool in summer heat.
How many years does an air conditioner last?
If you're lucky, and especially if you keep up that professional air conditioning maintenance, your air conditioner can keep going and going. Generally, though, expect to get between 10 and 20 years from your new system, depending on how hard you've run it and the quality of the system and installation.
How much does it cost to have air conditioning installed?
Air conditioning installation cost depends on the system type and the difficulty of the job, but split system installation will be somewhere in the $800-$3000 range, while a fully ducted setup including reverse cycle and evaporative pricing will be several thousand dollars - between $4000 and $12,000.
LOOKING FOR A RELIABLE ELECTRICIAN?
For guaranteed workmanship call the electricians Brisbane & Sunshine Coast locals can rely on for fast and friendly service.