Top-quality solar battery storage
Static Electrics can install a top-quality solar battery so you can get even more out of your solar system. Adding solar battery storage provides power for your home or business to use through peak evening periods and through the night, saving hundreds of on-grid power use each year. Speak to our team about solar battery installation for your home or business today.
Need a really good solar panel technician?
Static Electrics is your solar power specialists across Brisbane and the Sunshine Coast. Our experienced local electricians are Clean Energy Council approved solar installers and are on hand to carry out all your home or business solar installation, repairs and maintenance.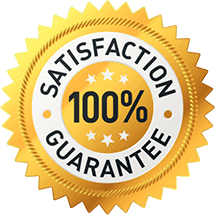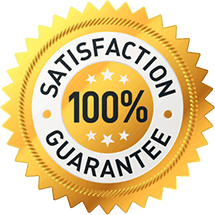 MAKE A BOOKING!
Get upfront pricing and guaranteed workmanship when you book one of our expert electricians today!
Benefits of a solar panel battery
Solar batteries can open a whole world of opportunities allowing you to take complete control of your power generation and use like never before. The many benefits of solar battery storage include:
The ability to use more of the solar power you produce rather than exporting to the grid or wasting it once the sun goes down every night.
The flexibility to install a single solar battery or several – customise your system to cater specifically to your home or business electricity use.
The battery allows you to utilise free solar-generated power during expensive peak tariff periods.
The capability to connect the battery to the essential circuits in your homes, such as the fridge, fans, lighting, or medical equipment, to provide a reliable source of electricity during power outs.
Battery storage has the flexibility to be fitted during your solar system installation or retrofitted to existing systems.
Reducing your property's CO2 emissions
Makes solar more relevant and feasible for homes that use their power in the evenings or at night.
Sungrow Solar Batteries
The Sungrow PowCube offers an affordable solar battery option for homes and businesses throughout Brisbane. A Sungrow solar battery:
A cost-effective battery option – making solar batteries accessible to more residents.
Is compatible with the 5kW Sungrow Hybrid inverter
Has the ability to start with one battery and add additional batteries if needed (up to 3)
Is of a high quality
Is reliable
Offers 95% depth of discharge (DOD) to maximise usable capacity
We also supply and install LG Chem solar batteries.
Your local solar battery specialists
Static Electrics is on hand for the installation, repairs, testing and replacement of solar batteries. Contact our solar electricians at07 3497 5076or complete our quick online solar battery quote request form today.
Need An Electrician? Get A Quote!
Send us a message with your electrical needs and we'll be in touch to answer any questions and arrange a quote.
Happy Customers
Our regular clients know our commitment to being available whenever we're needed and our reputation for high quality, reliable work. See what customers are saying about our Brisbane & Sunshine Coast electrical services and why locals recommend us. Static Electrics is an excellent company to deal with, as I need my solar inverter replaced and switchboard upgraded. Jeremy arrived spot on time as advised ,got straight into it and very happy with the service and price we were quoted… Solar Inverter Diagnostic & Replacement. Brenton was punctual, knowledgeable, polite & patient. No hard sell but genuine suggestions & recommendations. The work was carried out smoothly, timely & professionally… Had an issue with my Solar, company that I purchased through out of business not sure who to go to. So pleased I called Static, on time, friendly and informative, diagnosed the problem, gave me options to consider…


LOOKING FOR A RELIABLE ELECTRICIAN?
For guaranteed workmanship call the electricians Brisbane & Sunshine Coast locals can rely on for fast and friendly service.