Top Quality Actron Air Conditioner Services
Do you love your Actron air conditioner? Thinking of putting your trust in this proudly Australian brand? Here at Static Electrics, we can repair, maintain or service your existing ActronAir unit – whether it's a fully ducted system, an innovative split system, or another Actron air conditioning technology backed by a solid 40 years in the industry.
Need a really good air conditioning technician?
Static Electrics is a customer-focused one-stop electrical and air conditioning contractor with over 30 years of experience in the industry. Our friendly, fully qualified electricians and air conditioner technicians service Sunshine Coast and Brisbane areas.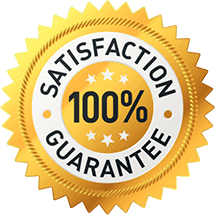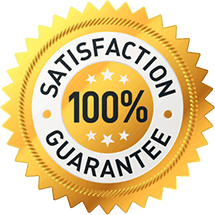 Our Actron Air Conditioner Service
Just like Static Electrics, ActronAir is a 100% Australian-born and bred company – and every Actron reverse cycle unit, multi-split system and all other Actron air conditioner is designed and built right here. It can be difficult for an Aussie brand to compete with the biggest global names in air conditioning, but Actron has proved its worth and even operates out of the biggest HVAC research and development facility in the Southern Hemisphere.
MAKE A BOOKING!
Get upfront pricing and guaranteed workmanship when you book one of our expert electricians today!
How Can We Help With Your Actron Air Conditioner?
Whether you require a new Actron unit, a timely and affordable repair or routine servicing & maintenance, Static Electrics and ActronAir are on exactly the same page as hard-working, well-trained Aussies serving other Aussies. We can help you out with:
Actron Air Conditioner Installation
We'll help guide the perfect technological and product choice for your lifestyle, home and budget, and ensure it gets to your place safely and is installed by our industry-qualified and hands-on experienced air conditioning installation team. All across the Sunshine Coast, Brisbane Northside and beyond, we attend all residential and commercial properties.
Actron Air Conditioner Repairs
When your Actron is playing up, we understand it can be difficult to determine if your choice of repairer will know what they're doing. Rest assured, here at Static Electrics we have worked on more Actron technologies and models than we can count, including split systems, multi-split, ducted systems, reverse cycle, cool-only models and more. Like ActronAir, we have decades of industry experience and we offer fair, fixed pricing with our air conditioner repair and diagnostic service.
Actron Air Conditioner Service
A major advantage of choosing Australian-made Actron air conditioning for your home or premises means that when something goes wrong, support and genuine spare parts are only ever just around the corner. At Static Electrics, we offer the most comprehensive air conditioner servicing and maintenance programs for ActronAir in the local area, ensuring quality, attention to detail and speed thanks to our friendly electricians and air conditioning specialists.
Actron Air Conditioner Maintenance & More
From re-gassing to specialised air conditioner cleaning, meticulous components checking, replacement of components and so much more, your Actron Air conditioners are in safe hands with Static Electrics. Our fully-comprehensive aircon maintenance service includes:
Detailed cleaning & coil pressure washing
Air filter checks/anti-bacterial cleaning/replacement
Condensate drain flushing & head unit canvas cleaning
Indoor grille/cover servicing
Condensate drain pipe wet-vac & so much more.
All Actron Air Conditioners Installed, Repaired & Serviced
Which ActronAir unit keeps you cool in summer and warm in winter? Because – like us – it's a 100% Australian company, you can rest assured there is an advanced air conditioning system in the Actron range that is designed for precisely the conditions facing you in Brisbane & surrounds.
Actron Split Systems: Some of the sleekest and most innovative split systems in Australia are designed and made right here in Australia, including ActronAir's systems with modern appearance, easy usage and helpful 'set and forget' features.
Actron Ducted Air Conditioners: What emphasis do you prefer – comfort, control or reliability? Actron lets you choose the fully ducted systems that are best for your circumstances and preferences, with impressive energy efficiency, ultra-slim units for tight spaces, the best zoning technologies in Australia and so much more.
All Actron Air Conditioning Solutions: Static Electrics can also supply, install and service your multi-split units for superior in-house climate customisation, some of the best mobile control technologies in the industry, powerful commercial solutions for your office or warehouse, and fully-local support and warranty services – and more.
ActronAir and Static Electrics – Call Us Today
No matter what our friendly and immaculately-presented Brisbane and Sunshine Coast air conditioning technicians need to do for your ActronAir installation, Static Electrics will have your back. We offer upfront pricing for peace of mind, fully-licensed, qualified and hands-on experienced professionals, our 100% lifetime workmanship guarantee and much more.
Irrespective of your particular technology, location, service requirements and personal preferences, your Aussie-made Actron air conditioners are in safe hands with Static Electrics local electricians. We're a family-run electrical, air conditioning and solar power business servicing the Sunshine Coast, Brisbane and far beyond, and together with ActronAir we'll help keep your personal space at the perfect temperature! Call Static Electrics today for a swift response.
Need An Electrician? Get A Quote!
Send us a message with your electrical needs and we'll be in touch to answer any questions and arrange a quote.
Happy Customers
Our regular clients know our commitment to being available whenever we're needed and our reputation for high quality, reliable work. See what customers are saying about our Brisbane & Sunshine Coast electrical services and why locals recommend us. Jordon & Jay were very professional and did a wonderful job on the install of my air conditioner. Excellent work and I would highly recommend them.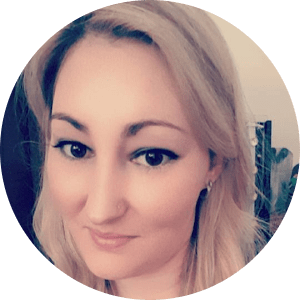 Installed split system AC – fantastic service, very polite & happy to explain what/why along the way. Very friendly and efficient. A+++ guys! Thank you. Installation of air conditioning was completed yesterday… The professionalism and friendliness of all the staff I came in contact with was exceptional…

LOOKING FOR A RELIABLE ELECTRICIAN?
For guaranteed workmanship call the electricians Brisbane & Sunshine Coast locals can rely on for fast and friendly service.