Solar Battery Maintenance Solutions
Solar battery technology is one of the most exciting areas of innovation and progress at present – for obvious reasons. But you'll only get the most out of your switch from live to stored solar power by ensuring that those batteries are always in prime working condition. How is that achieved? With regular and professional solar battery maintenance – and the experts in solar battery solutions at Static Electrics would be delighted to assist.
Need a really good solar panel technician?
Static Electrics is your solar power specialists across Brisbane and the Sunshine Coast. Our experienced local electricians are Clean Energy Council approved solar installers and are on hand to carry out all your home or business solar installation, repairs and maintenance.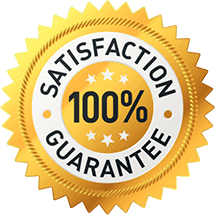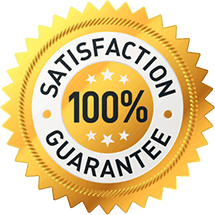 MAKE A BOOKING!
Get upfront pricing and guaranteed workmanship when you book one of our expert electricians today!
Have You Made The Solar Storage Switch?
The ability to seamlessly and effectively store and then re-use the solar power you are generating means not a drop of the clean and free electricity generated by your panels will be wasted. It allows your home to be blackout and rainy day-proof, save and even make money with your own electricity, and further slash your carbon footprint whilst working towards full sustainability.
But no matter what solar battery technology you're using, the most important factor is that it's always operating exactly the way the manufacturer intended. When considering solar panel battery maintenance, it's critical that your product:
Operates at the ideal electrochemistry temperature
Operates with consistent and appropriate input voltage & current
Does not suffer from sulfation on the terminals
Is not corroding
Is enjoying correct depth of discharge
Enjoys monitored and analysed battery health.
Solar Battery Maintenance At The Right Price
When was the last time professional solar battery maintenance was carried out on your solar storage solution? To ensure maximum performance, efficiency, safety and longevity, Static Electrics services all Sunshine Coast, Brisbane and surrounding areas with truly trusted services in:
Solar battery maintenance
Servicing, performance analysis & solar repairs
Full & bespoke solar power system & storage solutions.
All too often, we hear from people who are unhappy with the lifespan and performance of their solar storage solution. But in many of those cases, it's the absence or sub-standard nature of their routine and professional solar panel battery maintenance regimen that has caused problems, degraded performance, reduced longevity and possibly even system failure.
Have you:
Checked your battery's fluid levels?
Ensured your battery is being correctly charged through the various phases?
Ensured it's operating at the right temperature?
Tested your battery's depth of discharge?
Kept your battery and terminals properly clean?
Had your battery checked for degradation and faults?
To go the extra mile for your solar power setup and battery storage system, the reputable team at Static Electrics can help! Our CEC accredited solar system specialists have a laser-focus on providing the most skilled, experience-based and fully guaranteed workmanship in all aspects of solar battery maintenance.
Static Electrics' Solar Power Team Can Help
Using the most up-to-date diagnostic and restorative tools & equipment, and our combined decades of solar industry experience, we offer a thorough and customisable range of solar maintenance and service options that will optimise your system's performance both today and for years to come.
Peace of mind that your system is safely and flawlessly operating to full capacity and efficiency is just around the corner if you put your solar panel battery maintenance in Static Electrics' hands. Our solar battery maintenance services cover maintenance, servicing, cleaning, diagnostics, repairs and replacements – no matter the brand, technology type, age or condition of your storage system. To get started now, give the friendly team at Static Electrics a call.
Need An Electrician? Get A Quote!
Send us a message with your electrical needs and we'll be in touch to answer any questions and arrange a quote.
Happy Customers
Our regular clients know our commitment to being available whenever we're needed and our reputation for high quality, reliable work. See what customers are saying about our Brisbane & Sunshine Coast electrical services and why locals recommend us.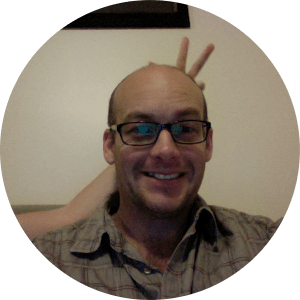 Super helpful advice on replacing an inverter by Jarvis. Didn't feel like I was being given the hard sell. Brenton's install work looks super tidy. Great work. Got our Solar checked out by Jarvis today. Such a professional service. Great guy. Easy to understand and so helpful. Can't recommend them enough... Static Electrics have completed a number of jobs at my home. Each time their work has been completed in a highly professional manner from start to finish...


Frequently Asked Questions
Can a solar inverter be repaired?
In some cases, experienced solar specialists will be able to successfully repair a faulty solar inverter, although often the best thing to do is replace it if the fault is internal or it's an old unit. If in warranty, the unit will often be returned to the manufacturer for a factory fix or replacement. For the best advise the team at Static Electrics have proved trustworthy for a range of affordable solar inverter repairs.
Can solar panels be repaired?
A broken or faulty solar panel can leave home and business owners wondering if they can be repaired. This depends on the type of solar panel problem. While installation issues such as faulty wiring can be repaired, cracks and hot spots in solar panels means they'll need replacement. Quality installations done correctly from the start dramatically slashing solar panel issues, especially if combined with the kind of solar panel cleaning, servicing and repairs offered by Static Electrics.
What repairs do solar panels need?
When up and running, solar panels can totally smash your power bills. But to protect that big investment, Static Electrics' solar experts are ready to test, diagnose, maintain and repair any ongoing issues. These include DC isolator problems, weather damage, and solar inverter repairs that minimise the need to return components to the manufacturer.
How long should a solar inverter last?
Solar inverters are highly complex and specialist devices, making unmaintained systems prone to faults and failures. Combined with harsh Australian conditions, inferior inverters can begin to fail after 5 years, but systems properly maintained by Static Electrics can double and quadruple the expected lifetime of your expensive investment.
What is the lifespan of a solar panel?
The solar panel industry is booming in Australia, but it's a sad truth that many of them end up in the dump long before home and business owners expected. Without expert servicing and professional cleaning by Static Electrics, lifespans top out at between 10 and 25 years, but meticulous care can carry your panels well into a third decade.
Do solar panels work if cracked?
Remember, a solar panel is specifically designed to soak up that free sun energy, so even a minor crack or lack of cleaning maintenance will begin to compromise the system's full potential. However, these cracks will also soak up the worst of Australia's weather, making it crucial to get Static Electrics' repair and servicing team to pay you a visit before a complete failure occurs.
LOOKING FOR A RELIABLE ELECTRICIAN?
For guaranteed workmanship call the electricians Brisbane & Sunshine Coast locals can rely on for fast and friendly service.