Top Quality Panasonic Air Conditioner Services
Sometimes, a brand is so powerful that you don't need to do anything except utter the name to be reassured about quality – and that definitely goes for Panasonic. Are you in the market for Panasonic AC installation or do you have an existing Panasonic air conditioning service that needs some attention? Here at Static Electrics, we'd love to help you out today.
Need a really good air conditioning technician?
Static Electrics is a customer-focused one-stop electrical and air conditioning contractor with over 30 years of experience in the industry. Our friendly, fully qualified electricians and air conditioner technicians service Sunshine Coast and Brisbane areas.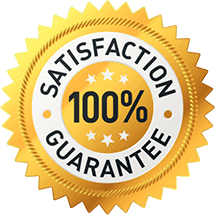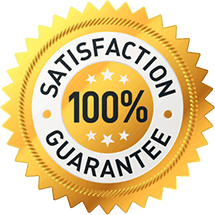 Panasonic Air Conditioner Service
Japan is known for making great things, and that especially goes for electronic goods – with Panasonic now synonymous with premium quality, innovation and accessible prices. Here at Static Electrics, we're big fans of Panasonic and would love to help you out if you're in the market for one of their great air conditioners – or you just need an affordable Panasonic AC repair, maintenance or check-up.
Our experienced and fully-licensed team of Panasonic AC repair, servicing and installation experts offer the full range when it comes to our Panasonic aircon service, including:
Timely Panasonic repair
Equipment supply
Maintenance & professional air conditioner cleaning service for all ducted, split system, multi-split systems and more across the full Panasonic range.
MAKE A BOOKING!
Get upfront pricing and guaranteed workmanship when you book one of our expert electricians today!
Why Choose A Panasonic AC Installation?
Did you know the first Panasonic air conditioning service was installed in 1958? 64 years later, it's no secret why people keep coming back to this most familiar of global air conditioning brand which is known for ease of use, groundbreaking innovations, and a sound investment that won't let hard-working householders down. Here's a few reasons to choose Panasonic for your air conditioner installation.
1. Six-plus decades of innovation
That first Panasonic air conditioning service back in 1958 was a window-type installation, but it gave birth to an amazing range now known for performance and energy efficiency. Whether you're heating one room for a massive house, Panasonic units are quiet, incorporate innovative smart controls, features like up to 8-zone customisation, built-in air deodorisers and more.
2. 300 products
From a tiny room to a full-scale commercial and industrial setting, one of the enormous range of 300 Panasonic aircon service configurations will suit your place perfectly. Do you need ducted air conditioning zones? Maybe a multi split air conditioner? Not sure what you need? Call on our experts for advice today.
3. Guaranteed quality
When it comes to your hard-working dollars, you want an air conditioner that works well, is designed and built with guaranteed quality and safety, and won't let you down.
4. Ease-of-use
Panasonic's engineers and designers understand that people simply want their household fixtures to work, and be easy to use without studying a huge manual. For the best specifications, innovative features, energy efficiency ratings and ease-of-use, it's a safe choice.
5. A modern solution
That first 1958 unit may have been basic, but when it comes to smart connectivity, user control and innovative appliance management, Panasonic is the market leader for 21st centuries like smart cloud solutions, WLAN control and home automation.
Need Fast Panasonic AC Repair & Maintenance?
If you're happy with your unit but it needs some professional attention, a quick fix or some timely maintenance including servicing and specialised, thorough cleaning, Static Electrics' Panasonic air conditioner repair services are only ever just around the corner. Our friendly emergency electricians and technicians, who are more than happy to come to you all over the Brisbane and Sunshine Coast areas and beyond, have 30 years of industry experience and offer:
Upfront pricing
Guaranteed workmanship
Fully stocked vans
Industry-leading products, parts & specialised equipment
Years of hands-on experience in Panasonic AC repair.
Panasonic And Static Electrics Go Hand-In-Hand!
Want to know more about our Panasonic air conditioning service or are you ready to book in? Whether a residential home or a commercial setting, your Panasonic aircon service, repair or installation is at the other end of a quick message to our team. Get in touch with Static Electrics' hard-working air conditioning team today.
Need An Electrician? Get A Quote!
Send us a message with your electrical needs and we'll be in touch to answer any questions and arrange a quote.
Happy Customers
Our regular clients know our commitment to being available whenever we're needed and our reputation for high quality, reliable work. See what customers are saying about our Brisbane & Sunshine Coast electrical services and why locals recommend us. Jordon & Jay were very professional and did a wonderful job on the install of my air conditioner. Excellent work and I would highly recommend them.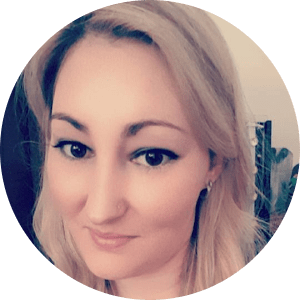 Installed split system AC – fantastic service, very polite & happy to explain what/why along the way. Very friendly and efficient. A+++ guys! Thank you. Installation of air conditioning was completed yesterday… The professionalism and friendliness of all the staff I came in contact with was exceptional…

LOOKING FOR A RELIABLE ELECTRICIAN?
For guaranteed workmanship call the electricians Brisbane & Sunshine Coast locals can rely on for fast and friendly service.