Expert Exhaust Fan Installation Brisbane & Sunshine Coast
Do you care about the quality of the air inside your home? Want the most efficient way to get rid of all that damaging moisture and those harmful fumes, odours and pollutants? Whether it's for the kitchen, bathroom or elsewhere in your residential or commercial property, Static Electrics can help out today with fast, affordable, efficient exhaust fan installation Brisbane & Sunshine Coast wide & beyond.
Lingering cooking & bathroom odours?
Too much smoke & steam when cooking?
Mirrors always fogging up in the bathroom?
Signs of grease or mould on surfaces?
Paint peeling or blistering?
Need a really good electrician?
Static Electrics is a customer-focused one-stop electrical and air conditioning contractor with over 30 years of experience in the industry. Our friendly, fully qualified electricians and air conditioner technicians service Sunshine Coast and Brisbane areas.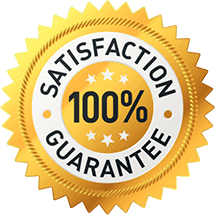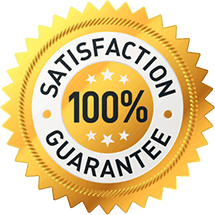 MAKE A BOOKING!
Get upfront pricing and guaranteed workmanship when you book one of our expert electricians today!
Stress-free Bathroom & Kitchen Fan Installation
All across the beautiful Brisbane, Sunshine Coast & surrounding areas, we are your friendly local electricians offering same-day and stress-free kitchen and bathroom fan installation – with our fully-licensed workmanship fully guaranteed for life. Hard-working residents and businesses all over Brisbane, Gold Coast and beyond deserve fast & reliable services at the lowest exhaust fan installation cost, delivering you:
Better air: Say goodbye to stale air, smells and other pollutants in places where high humidity and fumes accumulate and hello to a more pleasant and healthier environment.
Less moisture: Uncontrolled humidity leads to condensation and then the growth of mould & mildew, which is bad for your health and your property's very structure due to moisture-related damage.
Odour removal: Did you know bathroom & kitchen exhaust fan installation doesn't just remove bad smells from an area, but the negative pressure environment then draws in fresh ventilating air from other openings or vents?
Heat regulation: You might also be looking for an exhaust fan replacement in your laundry – another area, like your bathroom and kitchen, that is prone to a build-up of uncomfortable and damaging heat. Exhaust fans even take pressure off your air conditioning systems by working on the overall temperature regulation of your home by eliminating the trapping of hot air.
Most Affordable Exhaust Fan Installation
What type of exhaust fan replacement or installation are you looking for? Static Electrics is a highly experienced electricians and ventilation experts in all aspects of kitchen & bathroom exhaust fan replacement. We offer fully-tailored advice and recommendations for the perfect product, brand, styles, sizes and installation types that suit your needs, property and budget including:
Ceiling-mounted fans
Wall-mounted fans
Inline exhaust fans
Heat transfer exhaust fans
Whole-house ventilation systems & more.
With its amazing sub-tropical climate, beautiful beaches within a stone's throw, and a thriving, family and business-friendly attitude, Queensland is definitely among our personal favourites right here at Static Electrics. And we'd be proud to bring our 5-star services in exhaust fan installation and replacement to your particular home or premises. We will:
Assess the space and optimal fan location
Advise & help choose the perfect fan based on room size and type, airflow & noise requirements and more
Remove existing fixtures
Take care of all electrical wiring, connections & power considerations
Deal with ductwork & a proper and secure mounting and external venting
Complete rigorous safety & compliance testing.
Simply Kitchen & Bathroom Fan Installation Brisbane & Sunshine Coast Wide
We've already helped thousands of residents and businesses with expert electrical services in Brisbane, Sunshine Coast, Moreton Bay, Redlands. Get your desired kitchen or bathroom fan installation up and running complete with upfront pricing, 5-star customer service and the most competitive local exhaust fan installation cost. Call on Static Electrics and we'll be right with you.
Need An Electrician? Get A Quote!
Send us a message with your electrical needs and we'll be in touch to answer any questions and arrange a quote.
Happy Customers
Our regular clients know our commitment to being available whenever we're needed and our reputation for high quality, reliable work. See what customers are saying about our Brisbane & Sunshine Coast electrical services and why locals recommend us.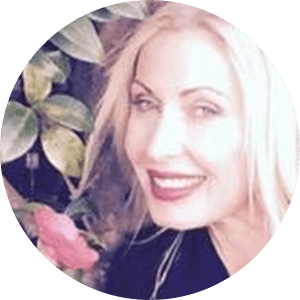 James was very professional and polite. Turned up on time and got the job done quickly and cleaned up after himself. Would recommend.


Turned up on time, very helpful, well presented, knowledgeable, got the job done efficiently and left no mess. I recommend this company. Dylan, like everyone I've dealt with at Static Electrics in the past, was fantastic. Very thorough, knowledgeable and helpful…


LOOKING FOR A RELIABLE ELECTRICIAN?
For guaranteed workmanship call the electricians Brisbane & Sunshine Coast locals can rely on for fast and friendly service.