Sunshine Coast and Brisbane air conditioning repairs
Static Electrics experienced air conditioning technicians provide an expert split system, multi-split and ducted air conditioning repairs throughout the Sunshine Coast and Brisbane.
We repair all models and brands of air conditioners, including reverse cycle and cool only styles. Get your aircon up and running fast contact the Static Electrics team today.
Need a really good air conditioning technician?
Static Electrics is a customer-focused one-stop electrical and air conditioning contractor with over 30 years of experience in the industry. Our friendly, fully qualified electricians and air conditioner technicians service Sunshine Coast and Brisbane areas.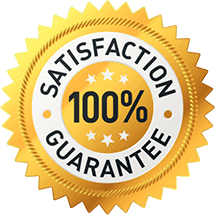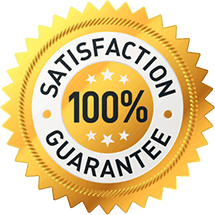 MAKE A BOOKING!
Get upfront pricing and guaranteed workmanship when you book one of our expert electricians today!
Why use our air conditioning repair team?
Fixed price diagnosis – we offer a fixed price diagnostic service to find the problem and establish which repairs are needed.
Expert technicians – our air conditioner technicians are fully qualified and experienced professionals with vast industry knowledge.
Domestic and commercial air conditioning units – we offer repairs for all types of air conditioners, both domestic and commercial systems.
We cover all brands – no need to hunt around for a brand specialist, just give us a call.
Competitive pricing – we are committed to keeping prices affordable for our customers.
At Static Electrics, we understand how important it is to keep your air conditioning working to maintain a comfortable environment in your home or business. Our fully qualified technicians are on hand to keep you cool or warm all year round.
Specialist air-con repairs across the Sunshine Coast and Brisbane
Our electrical team have encountered many different aircon faults and issues over the years most of which occur when customers are relying on their air conditioners, like in the middle of summer or on cold, frosty winter mornings.
Most of the time our repair service is a two-part process. Firstly, we carry out a thorough diagnosis to determine the fault, what repairs are needed, and parts required. Once we have an idea of the fault and the parts needed we can provide you with a detailed quote to complete the air conditioner repair. In some cases, our technicians may be able to carry out repairs during the diagnosis if they are simple and straightforward.
Our fixed price diagnosis and detailed quote mean you know exactly what the repairs will cost, no surprises or hidden costs.
Offering repairs for all the leading air conditioner brands
Daikin
Fujitsu
Mitsubishi Electric
MHIAA
Carrier
Gree
And more.
Professional air conditioning repair services
Our professional team of air conditioner technicians can take care of all your air conditioning repair requirements on the Sunshine Coast and across Brisbane. Contact our service team on 1300 139 039 or complete our online service request today.
Need An Electrician? Get A Quote!
Send us a message with your electrical needs and we'll be in touch to answer any questions and arrange a quote.
Happy Customers
Our regular clients know our commitment to being available whenever we're needed and our reputation for high quality, reliable work. See what customers are saying about our Brisbane & Sunshine Coast electrical services and why locals recommend us. The workman arrived on time which is extremely important to me and my work. The job was done professionally and to legal specifications. They left the site clean and tidy. I recommend Static Electrics... 100% happy with installation of ducted air conditioner professional team in all areas on time very clean workers no mess for us to clean we run a family daycare they were very professional... Had Static Electrics install a ducted air conditioner for my home. Really great work from the team, got the new tablet wall controller and can operate the system from my mobile phone. Thanks again...


How do you size an air conditioner for a room?
The rough air conditioner sizing calculation equation for a 2.4m ceiling is 150 watts x living area (sqm). So for example a 5x4 meter room would have an area of 20m2 x 150 = 3000 or 3kw. A professional will consider a range of factors. For instance, how much insulation is present? What's your local climate like? What type of lighting is in the room, how will the air conditioner be ducted, and so on. 
Can an electrician install an air conditioner?
How much does it cost to run an air conditioner per hour?
The answer depends on the setting and the room size, but an average sized room is generally cooled for between $0.20 and $0.40 per hour. For spaces above 50sqm, the cost goes up significantly - to almost $1.00 per house. If we're talking about a whole-house reverse cycle system, though, you're looking at $2.00 and above per hour. Installing ceiling fans is another cost effective way to help stay cool in summer heat.
How many years does an air conditioner last?
If you're lucky, and especially if you keep up that professional air conditioning maintenance, your air conditioner can keep going and going. Generally, though, expect to get between 10 and 20 years from your new system, depending on how hard you've run it and the quality of the system and installation.
How much does it cost to have air conditioning installed?
Air conditioning installation cost depends on the system type and the difficulty of the job, but split system installation will be somewhere in the $800-$3000 range, while a fully ducted setup including reverse cycle and evaporative pricing will be several thousand dollars - between $4000 and $12,000.
LOOKING FOR A RELIABLE ELECTRICIAN?
For guaranteed workmanship call the electricians Brisbane & Sunshine Coast locals can rely on for fast and friendly service.