Enphase Solar Battery Storage Solutions
The popularity of solar battery storage in Brisbane and Sunshine Coast is going through the roof – for very good reason. Power bills are soaring, feed-in tariffs are expiring, and fully-sustainable living is on the rise. Get more value from your panels, achieve energy independence and slash your home's carbon footprint by asking Static Electrics about industry-leading Enphase solar batteries and systems.
Need a really good solar panel technician?
Static Electrics is your solar power specialists across Brisbane and the Sunshine Coast. Our experienced local electricians are Clean Energy Council approved solar installers and are on hand to carry out all your home or business solar installation, repairs and maintenance.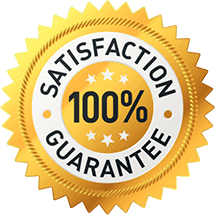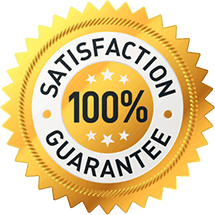 MAKE A BOOKING!
Get upfront pricing and guaranteed workmanship when you book one of our expert electricians today!
Why Choose An Enphase Solar Battery?
Here at Static Electrics, we're a local and family-owned solar power service that is proud to specialise in implementing only the highest quality, most affordable and highest-performance solar energy solutions across the Sunshine Coast and Brisbane. We work with numerous top-quality solar brands and are particularly proud to bring the value and intelligence of Enphase solar batteries to your existing or new solar setup.
Founded in 2006 and therefore a highly established and respected name in solar power and storage, Enphase brings American engineering to your Queensland home! The brand revolutionised the industry with its microinverter technology, but is now perhaps even better known for its award-winning smart Enphase batteries. Why not ask Static Electrics how the Enphase battery Australia is talking about can mean your solar power setup enables you to produce, use, store and even sell all of your own energy?
We all know that when the sun is shining, your solar panels are hard at work to produce useable electricity for all of your household's electrical appliances and services. But when the sun sets or the rest of your street goes dark in an outage, that's when your Enphase solar battery will start shining!
Why Does Brisbane Love Enphase Solar Batteries?
There are a few dozen high-end solar battery brands on the streets of Brisbane, the Sunshine Coast and the Gold Coast these days – and Static Electrics can install an appropriate and cost-effective one for you, no sweat! But how do Enphase batteries stand out from the pack?
IP55 Certified: IP stands for International Protection, and IP55 certification means your Enphase battery Australia-wide will keep delivering power even when Brisbane's stormiest weather goes off the rails.
Storm Tracking: Does your Enphase solar battery really chase storms! Yes it does, because your system is able to prioritise power backup if a nasty looking weather system is looming.
Smart Features: Enphase is known as one of the 'smartest' solar power setups in Queensland, thanks to the powerful user app and smart features like the load controller – that can switch off power-hungry appliances to most efficiently conserve battery life.
Safe & Efficient: Enphase batteries are designed to run at surprisingly low DC voltage, making them one of the safest solar choices for your home and family. It's also a stand-out storage system for resistance to fire.
Want Us To Supply & Install Your Enphase Solar Battery?
The fully accredited, licensed and highly experienced solar technicians and electricians here at Static Electrics can install the ideal Enphase solar and storage solution at your place in the size and specification that's best for your home. Enphase batteries are designed to be seamlessly upgradable as your family, solar setup and lifestyle grow and change over time, and come with the industry-leading 10 or 15-year warranty so you can keep putting solar power 'in the bank' for years to come.
Interested in a complete Enphase solar power and storage system, or looking to pair Enphase batteries with your existing solar setup and technologies? We can send our solar power specialists out to your Brisbane & Sunshine Coast location including surrounding areas in a flash, so get in touch with Static Electrics to find out more.
Need An Electrician? Get A Quote!
Send us a message with your electrical needs and we'll be in touch to answer any questions and arrange a quote.
Happy Customers
Our regular clients know our commitment to being available whenever we're needed and our reputation for high quality, reliable work. See what customers are saying about our Brisbane & Sunshine Coast electrical services and why locals recommend us.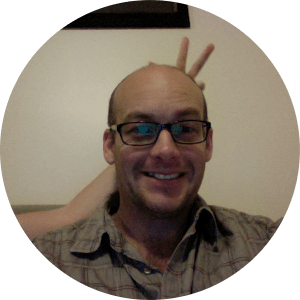 Super helpful advice on replacing an inverter by Jarvis. Didn't feel like I was being given the hard sell. Brenton's install work looks super tidy. Great work. Got our Solar checked out by Jarvis today. Such a professional service. Great guy. Easy to understand and so helpful. Can't recommend them enough... Static Electrics have completed a number of jobs at my home. Each time their work has been completed in a highly professional manner from start to finish...


Frequently Asked Questions
Can a solar inverter be repaired?
In some cases, experienced solar specialists will be able to successfully repair a faulty solar inverter, although often the best thing to do is replace it if the fault is internal or it's an old unit. If in warranty, the unit will often be returned to the manufacturer for a factory fix or replacement. For the best advise the team at Static Electrics have proved trustworthy for a range of affordable solar inverter repairs.
Can solar panels be repaired?
A broken or faulty solar panel can leave home and business owners wondering if they can be repaired. This depends on the type of solar panel problem. While installation issues such as faulty wiring can be repaired, cracks and hot spots in solar panels means they'll need replacement. Quality installations done correctly from the start dramatically slashing solar panel issues, especially if combined with the kind of solar panel cleaning, servicing and repairs offered by Static Electrics.
What repairs do solar panels need?
When up and running, solar panels can totally smash your power bills. But to protect that big investment, Static Electrics' solar experts are ready to test, diagnose, maintain and repair any ongoing issues. These include DC isolator problems, weather damage, and solar inverter repairs that minimise the need to return components to the manufacturer.
How long should a solar inverter last?
Solar inverters are highly complex and specialist devices, making unmaintained systems prone to faults and failures. Combined with harsh Australian conditions, inferior inverters can begin to fail after 5 years, but systems properly maintained by Static Electrics can double and quadruple the expected lifetime of your expensive investment.
What is the lifespan of a solar panel?
The solar panel industry is booming in Australia, but it's a sad truth that many of them end up in the dump long before home and business owners expected. Without expert servicing and professional cleaning by Static Electrics, lifespans top out at between 10 and 25 years, but meticulous care can carry your panels well into a third decade.
Do solar panels work if cracked?
Remember, a solar panel is specifically designed to soak up that free sun energy, so even a minor crack or lack of cleaning maintenance will begin to compromise the system's full potential. However, these cracks will also soak up the worst of Australia's weather, making it crucial to get Static Electrics' repair and servicing team to pay you a visit before a complete failure occurs.
LOOKING FOR A RELIABLE ELECTRICIAN?
For guaranteed workmanship call the electricians Brisbane & Sunshine Coast locals can rely on for fast and friendly service.