Garden & outdoor lighting solutions
In Queensland, we love spending time outside our homes just as much as we like to chill out inside. And here at Static Electrics, we can set you up with the exact modern, classic, security, aesthetic or commercial outdoor lighting installation you're looking for.
Looking to light up your:
Pathways?
Deck/patio
Trees/bushes?
Pool?
Something else?
Need a really good electrician?
Static Electrics is a customer-focused one-stop electrical and air conditioning contractor with over 30 years of experience in the industry. Our friendly, fully qualified electricians and air conditioner technicians service Sunshine Coast and Brisbane areas.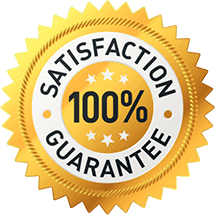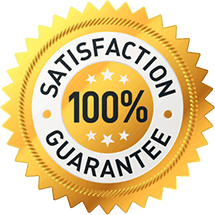 MAKE A BOOKING!
Get upfront pricing and guaranteed workmanship when you book one of our expert electricians today!
The best outdoor lighting Brisbane & Sunshine Coast wide
Our friendly team understands that your outdoor and garden spaces really matter to you – it's a sanctuary, it's where you catch up with family & friends, it's a source of pride, and it's your long-term valuable investment. We are experts in all aspects of outdoor and garden lighting Sunshine Coast wide – and out to Brisbane, Moreton Bay and far beyond!
Accentuate your favourite landscape features
Extend your enjoyable outdoor hours at home
Ensure better safety and security once the sun goes down.
For practical or decorative reasons, your home will be more functional, secure, valuable and attractive after exploring your options for outdoor garden lighting. Static Electrics is a well-known local name for advice, servicing and installation of garden lights. Our fully certified, licensed and hands-on experienced outdoor and garden lighting electricians will work hand-in-hand with you as we create, maintain and repair the perfect lighting solutions for your preferences, property's features and budget.
Which garden lights are you looking for?
Static Electrics always works safely, efficiently and proficiently with the best knowledge, techniques and highly specialised tools & materials to create outdoor garden lighting that:
Highlights your garden's features such as trees, foliage, garden sculptures or water features
Adds instant aesthetic and monetary value to your home's curb appeal and re-sale price
Creates a safe and secure outdoor environment at home with real ambience and beauty.
From spotlights to tree lights, floodlights to ground lights, motion detection lights to post cap lights and so much more, the sky is the limit when it comes to Static Electrics' services in outdoor lights Brisbane & Sunshine Coast wide. Don't forget, while garden lighting may seem relatively simple, proper installation can actually be extremely difficult and labour intensive – not to mention dangerous. Poor or incorrect installation could cost you big money, a lot of time or even penalties and serious safety hazards, so get your garden lights done right the first time by giving our professional team of electricians a call today.
Need wall fixtures?
Step lights?
Overhead festoon lights?
Motion sensor LED lighting?
Something else entirely?
Static Electrics is the friendly, honest, tidy and affordable way to enhance your outdoor living spaces. Add an expertly-designed garden and outdoor lighting installation to your favourite spaces thanks to a renowned local electrical company that is:
For outdoor garden lighting & much more
So whether you want better entertainment spaces, enhanced security, instant extra property value or you just need to see where you're going, Static Electrics can help. Turn your outdoor areas into a beautiful personal paradise by giving our qualified and fully-insured team a call today.
Need An Electrician? Get A Quote!
Send us a message with your electrical needs and we'll be in touch to answer any questions and arrange a quote.
Happy Customers
Our regular clients know our commitment to being available whenever we're needed and our reputation for high quality, reliable work. See what customers are saying about our Brisbane & Sunshine Coast electrical services and why locals recommend us. Brenton did an excellent job that was professional and on time. I will be using these guys again and recommending to family and friends… Thanks for your work Brenton! We have used Static twice now… Both times we have been impressed with the professionalism and care – for both our house, their work and us as clients… Couldn't recommend these guys highly enough, honest quoting from Jarvis and unparalleled service from Darren and Bailey on site… Will definitely be using them again.


LOOKING FOR A RELIABLE ELECTRICIAN?
For guaranteed workmanship call the electricians Brisbane & Sunshine Coast locals can rely on for fast and friendly service.