Solar Bird Proofing Brisbane & Sunshine Coast
Even if you love birds, you definitely don't want them to call your hard-working solar panels home. In fact, birds pose one of the most significant hazards to the health, efficiency and long life of your expensive and critical solar power system. Have you considered solar panel bird proofing?
Here at Static Electrics, our skilled and experienced solar power specialists know exactly what to do to protect your delicate panels from poop, damage, debris, secondary pests and much more.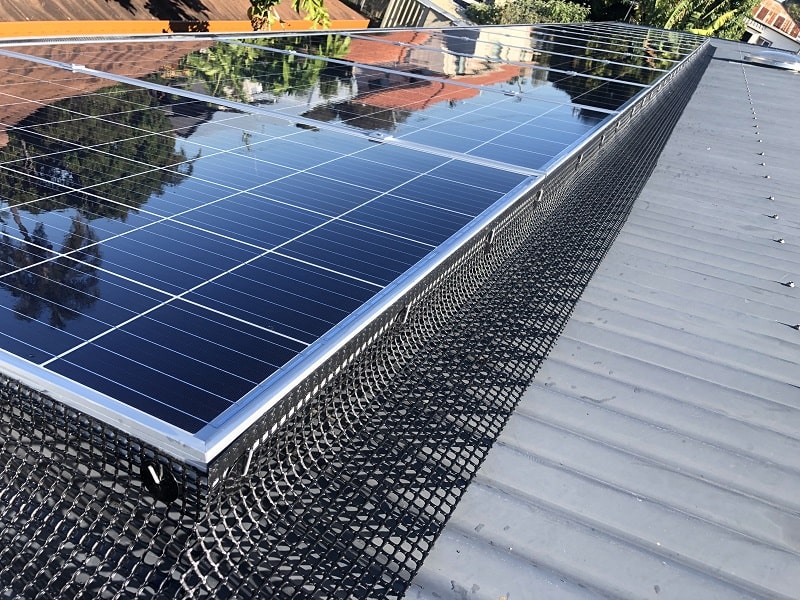 Need a really good solar panel technician?
Static Electrics is your solar power specialists across Brisbane and the Sunshine Coast. Our experienced local electricians are Clean Energy Council approved solar installers and are on hand to carry out all your home or business solar installation, repairs and maintenance.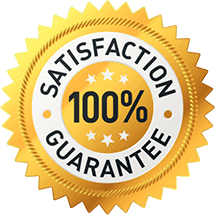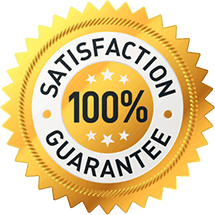 MAKE A BOOKING!
Get upfront pricing and guaranteed workmanship when you book one of our expert electricians today!
Have You Considered Solar Bird Proofing?
Why should you bother bird proofing solar panels? Although remarkably resilient to years of exposure to the elements and searing sun and harsh UV light, your panels were never designed to be a nesting spot for pigeons and dozens of other common Sunshine Coast and Brisbane pest birds and critters. Unfortunately, your rooftop array may be the perfect spot for them to seek shelter and protection – which exposes your panels to:
Damage: Your panels only work properly with the original surface fully intact. Even light scratches and scuffs start chipping away at the efficiency of your entire solar power system – so you can imagine how leaks, cracks and other damage can seriously and even immediately diminish solar function.
Corrosion: While poop is never good, did you know bird droppings in particular contain Uric acid – which is what makes it white in appearance? In combination with harmful bacteria, bird poo corrodes the critical surface of your delicate solar panels and can also damage the seals.
Other pests: Pests cause a lot of damage, but perhaps the most damage of all is that they attract other damage-causing pests – which is the worst case scenario for your precious solar power setup. Nesting birds tend to lead to cockroaches, cable-chewing rodents, the build-up of combustible dry nesting materials, possums, snakes, mould, organic plant growth and more.
Custom Solar Panel Bird Meshing & More
At Static Electrics, our hard-working and fully accredited and licensed solar power team don't just supply, install, maintain, service and professionally clean your solar power setup. We also take care of every single aspect of your entire solar system – including fast & effective solar bird proofing.
Your bird proof solar panels will:
Be further protected from harsh conditions & weather
Keep birds & pests out but not restrict critical airflow & ventilation
Not endanger the wellbeing of birds & other wildlife
Not interfere with your solar power system functionality.
We understand that your solar panels and associated power-generating and storage systems are a huge investment into your home and family's future – which is why we've spent so much time considering the best way to protect it in the long term. Achieving fully bird proof solar panels requires a holistic and fully-bespoke approach to your particular setup and home. Solar panel bird meshing in a range of types, styles and installation types is the Gold Standard for pigeon proof solar panels, combined with:
Get Your Pigeon Proof Solar Panels This Week
Static Electrics' popular services in solar panel bird meshing solutions in a range of types and styles combined with any other appropriate solar system protection measures will protect your investment from the pest menace. With our solar technicians' experience, training and accreditation, we are proud to guarantee the quality of our workmanship for life, and only ever use the highest quality parts, products, materials and equipment.
You could have your custom solar panel bird proofing solution up and running this week – because all you have to do now is give our friendly team a call! Get in touch with Static Electrics' solar power technicians today.
Need An Electrician? Get A Quote!
Send us a message with your electrical needs and we'll be in touch to answer any questions and arrange a quote.
Happy Customers
Our regular clients know our commitment to being available whenever we're needed and our reputation for high quality, reliable work. See what customers are saying about our Brisbane & Sunshine Coast electrical services and why locals recommend us.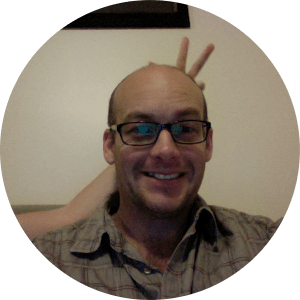 Super helpful advice on replacing an inverter by Jarvis. Didn't feel like I was being given the hard sell. Brenton's install work looks super tidy. Great work. Got our Solar checked out by Jarvis today. Such a professional service. Great guy. Easy to understand and so helpful. Can't recommend them enough... Static Electrics have completed a number of jobs at my home. Each time their work has been completed in a highly professional manner from start to finish...


Frequently Asked Questions
Can a solar inverter be repaired?
In some cases, experienced solar specialists will be able to successfully repair a faulty solar inverter, although often the best thing to do is replace it if the fault is internal or it's an old unit. If in warranty, the unit will often be returned to the manufacturer for a factory fix or replacement. For the best advise the team at Static Electrics have proved trustworthy for a range of affordable solar inverter repairs.
Can solar panels be repaired?
A broken or faulty solar panel can leave home and business owners wondering if they can be repaired. This depends on the type of solar panel problem. While installation issues such as faulty wiring can be repaired, cracks and hot spots in solar panels means they'll need replacement. Quality installations done correctly from the start dramatically slashing solar panel issues, especially if combined with the kind of solar panel cleaning, servicing and repairs offered by Static Electrics.
What repairs do solar panels need?
When up and running, solar panels can totally smash your power bills. But to protect that big investment, Static Electrics' solar experts are ready to test, diagnose, maintain and repair any ongoing issues. These include DC isolator problems, weather damage, and solar inverter repairs that minimise the need to return components to the manufacturer.
How long should a solar inverter last?
Solar inverters are highly complex and specialist devices, making unmaintained systems prone to faults and failures. Combined with harsh Australian conditions, inferior inverters can begin to fail after 5 years, but systems properly maintained by Static Electrics can double and quadruple the expected lifetime of your expensive investment.
What is the lifespan of a solar panel?
The solar panel industry is booming in Australia, but it's a sad truth that many of them end up in the dump long before home and business owners expected. Without expert servicing and professional cleaning by Static Electrics, lifespans top out at between 10 and 25 years, but meticulous care can carry your panels well into a third decade.
Do solar panels work if cracked?
Remember, a solar panel is specifically designed to soak up that free sun energy, so even a minor crack or lack of cleaning maintenance will begin to compromise the system's full potential. However, these cracks will also soak up the worst of Australia's weather, making it crucial to get Static Electrics' repair and servicing team to pay you a visit before a complete failure occurs.
LOOKING FOR A RELIABLE ELECTRICIAN?
For guaranteed workmanship call the electricians Brisbane & Sunshine Coast locals can rely on for fast and friendly service.