Reliable and local air conditioning system maintenance
Keeping your air conditioning running smoothly is a crucial component of Queensland life, with regular maintenance being the key to your system running in peak condition when you need it most.
At Static Electrics, we understand the importance of correct maintenance and servicing, ensuring your air conditioner has a long and happy life with minimal issues all year round. Blocked filters and unimpressive airflow will be a thing of the past – give our team a call today!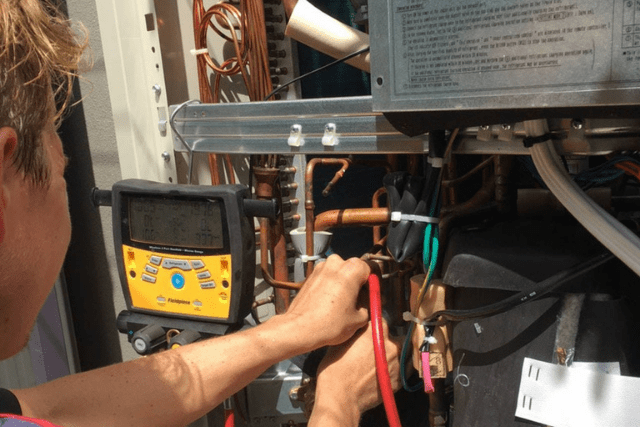 Need a really good air conditioning technician?
Static Electrics is a customer-focused one-stop electrical and air conditioning contractor with over 30 years of experience in the industry. Our friendly, fully qualified electricians and air conditioner technicians service Sunshine Coast and Brisbane areas.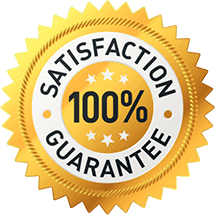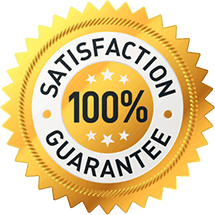 MAKE A BOOKING!
Get upfront pricing and guaranteed workmanship when you book one of our expert electricians today!
Air conditioning preventative maintenance
The key to ensuring your air conditioner hits or exceeds its expected life is preventative measures such as regular maintenance and servicing, which effectively reduce the chance of both short and long term issues such as :
Bacteria build-up
Blocked filters
Blocked drains resulting in leaking water
Poor airflow
Reduced efficiency for both cooling and heating
Increased power usage
Ensuring your air conditioning units are regularly maintained can avoid so many issues, saving you both time and money for the life of your system. Our air conditioning specialists can maintain and service most brands and types of units, so get in contact today to organise your next air conditioning maintenance!
We service all major air conditioner brands and types
At Static Electrics, we know a thing or two about air conditioning and pride ourselves on our extensive knowledge of both the different types and leading models of systems and units. We proudly maintain most options, including:
Brands
Mitsubishi Electric
Daikin
Fujitsu
Carrier
Types
Fixed Price Air Conditioning Maintenance
We offer a range of fixed price maintenance services for all types of air conditioners, as well as discounts if you need more than one system cleaned or serviced. Give us a call today!
What makes Static Electrics different from the rest?
Prompt service: At Static Electrics, we understand that time is precious and know that interruptions can be a real inconvenience to everyone. We aim to promptly arrive on site, ensuring each job is prioritized however in the unlikely event we are running behind schedule, our friendly office staff will phone ahead to provide an updated timeframe. Once we have arrived, our electrical team will work quietly and efficiently, ensuring minimal disruption is made to you and your home. Our technicians take pride in their work and are respectful to our customers, their homes and their businesses, meaning no damage or mess is left behind.
Clear pricing: At Static Electrics, we ensure our customers are aware of the costs and services provided before attending. We offer a variety of pricing structures, including hourly rate work and fixed price services. Static Electrics also offer 'No Interest Ever' payment plans on selected installations.
Your local maintenance specialists
Static Electrics are your Sunshine Coast and Brisbane experts when it comes to air conditioning repairs, maintenance and servicing. No matter your system type or brand, our experienced team will ensure all your air con needs are met in a timely and affordable manner. Give us a call today on07 3497 5076 or complete an online contact form to find out more!
Need An Electrician? Get A Quote!
Send us a message with your electrical needs and we'll be in touch to answer any questions and arrange a quote.
Happy Customers
Our regular clients know our commitment to being available whenever we're needed and our reputation for high quality, reliable work. See what customers are saying about our Brisbane & Sunshine Coast electrical services and why locals recommend us. The workman arrived on time which is extremely important to me and my work. The job was done professionally and to legal specifications. They left the site clean and tidy. I recommend Static Electrics... 100% happy with installation of ducted air conditioner professional team in all areas on time very clean workers no mess for us to clean we run a family daycare they were very professional... Had Static Electrics install a ducted air conditioner for my home. Really great work from the team, got the new tablet wall controller and can operate the system from my mobile phone. Thanks again...


How do you size an air conditioner for a room?
The rough air conditioner sizing calculation equation for a 2.4m ceiling is 150 watts x living area (sqm). So for example a 5x4 meter room would have an area of 20m2 x 150 = 3000 or 3kw. A professional will consider a range of factors. For instance, how much insulation is present? What's your local climate like? What type of lighting is in the room, how will the air conditioner be ducted, and so on. 
Can an electrician install an air conditioner?
How much does it cost to run an air conditioner per hour?
The answer depends on the setting and the room size, but an average sized room is generally cooled for between $0.20 and $0.40 per hour. For spaces above 50sqm, the cost goes up significantly - to almost $1.00 per house. If we're talking about a whole-house reverse cycle system, though, you're looking at $2.00 and above per hour. Installing ceiling fans is another cost effective way to help stay cool in summer heat.
How many years does an air conditioner last?
If you're lucky, and especially if you keep up that professional air conditioning maintenance, your air conditioner can keep going and going. Generally, though, expect to get between 10 and 20 years from your new system, depending on how hard you've run it and the quality of the system and installation.
How much does it cost to have air conditioning installed?
Air conditioning installation cost depends on the system type and the difficulty of the job, but split system installation will be somewhere in the $800-$3000 range, while a fully ducted setup including reverse cycle and evaporative pricing will be several thousand dollars - between $4000 and $12,000.
LOOKING FOR A RELIABLE ELECTRICIAN?
For guaranteed workmanship call the electricians Brisbane & Sunshine Coast locals can rely on for fast and friendly service.