Solar Servicing Does More For Your Solar Systems!
Adding a low-maintenance solar setup to your place adds value to your property with all the benefits of free & fully-renewable energy. However, 'low-maintenance' doesn't mean 'no maintenance' – and that's where the need for regular, professional solar system servicing & cleaning comes in. With the help of the skilled, friendly and experienced solar electricians at Static Electrics, we can help with every single one of your solar servicing needs.
Need a really good solar panel technician?
Static Electrics is your solar power specialists across Brisbane and the Sunshine Coast. Our experienced local electricians are Clean Energy Council approved solar installers and are on hand to carry out all your home or business solar installation, repairs and maintenance.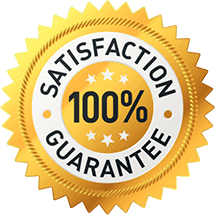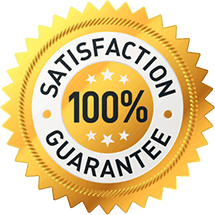 MAKE A BOOKING!
Get upfront pricing and guaranteed workmanship when you book one of our expert electricians today!
Your Solar System Service Experts
Across all suburbs and regions from the Sunshine Coast to Brisbane and beyond, we keep every solar system, panel array and inverter running like a dream with guaranteed workmanship, affordable & upfront pricing, speedy service … and a smile every time.
Are your power bills too high?
Is your solar system struggling?
Are your panels dirty or shaded?
Concerned about debris, pests or lagging maintenance?
Is your inverter showing a fault?
Are you keen to protect your warranties?
When it comes to your long-term solar investment, never put the all-important maintenance, inspection and servicing schedule in the hands of anyone other than a truly local and fully-licensed solar expert. Here at Static Electrics, our well-presented solar technicians are all fully qualified, with Clean Energy Council (CEC) approval and years of experience, specialist solar training, and the latest & best equipment and parts.
No matter the solar technology type, setup complexity or brand, the Static Electrics team is standing by and ready to do your:
Full system checks for performance, durability & safety
Detailed inspections, servicing & reports
Speedy & fully-affordable repairs
Top-to-bottom, thorough & professional solar cleaning.
Unfortunately, servicing solar panels can so often be an afterthought – but it's absolutely critical to keep your system in top shape. Only with regular solar inspections & professional servicing, cleaning and maintenance will ensure your entire panel is always operating at its full potential with guaranteed safety, efficiency, reliability and performance.
What's Making Your Solar Setup Struggle?
It's only natural that, in Queensland's beautiful and yet often harsh environmental conditions, dust, debris and muck build up on your solar array, compromising performance. But that's not all you need to watch out for. Other common problems include:
Water/moisture ingress
Pest debris/damage
Wind, hail, rain, sun damage/deterioration
General wear/ageing.
Solar systems are also compromised by mounting issues, earthing faults, other power issues, part recalls and so much more that only full, regular and professional solar servicing can detect, isolate and remedy. With our help, your setup can always be safe, clean, performing at its best and protected from the harsh elements – keeping your investment sound and your power bills the way you expect them to be. With Static Electrics' skilful team on the case, every nook and cranny of your setup will be checked, cleaned and given a clean bill of health, including seals, connections, mounts, cables, switches and a lot more.
We will ensure:
Your panels are clean, secure and debris/defect-free
Every part is functioning perfectly
All corrosion/wear is checked & remedied
All switches/wiring/fittings/cables are operating
Inverters are inspected & checked for faults.
Let Static Electrics Handle Your Solar Servicing
So to ensure your setup is safe, clean, damage/fault-free, always up to Australian Standards and in full compliance with warranty conditions, only ever put your solar panel servicing in the hands of the best – like the experienced team at Static Electrics. We'll make sure your important and expensive investment is thoroughly clean, defect-free and operating safely at peak efficiency with low ongoing costs.
Is your solar setup in need of affordable & fully professional solar servicing? Static Electrics is a local family-run business offering honest and affordable solar repair services, solar panel cleaning and more all across Brisbane, the Sunshine Coast & beyond. Get in touch today for a swift reply.
Need An Electrician? Get A Quote!
Send us a message with your electrical needs and we'll be in touch to answer any questions and arrange a quote.
Happy Customers
Our regular clients know our commitment to being available whenever we're needed and our reputation for high quality, reliable work. See what customers are saying about our Brisbane & Sunshine Coast electrical services and why locals recommend us.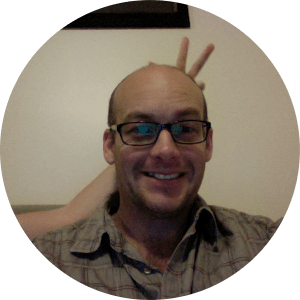 Super helpful advice on replacing an inverter by Jarvis. Didn't feel like I was being given the hard sell. Brenton's install work looks super tidy. Great work. Got our Solar checked out by Jarvis today. Such a professional service. Great guy. Easy to understand and so helpful. Can't recommend them enough... Static Electrics have completed a number of jobs at my home. Each time their work has been completed in a highly professional manner from start to finish...


Frequently Asked Questions
Can a solar inverter be repaired?
In some cases, experienced solar specialists will be able to successfully repair a faulty solar inverter, although often the best thing to do is replace it if the fault is internal or it's an old unit. If in warranty, the unit will often be returned to the manufacturer for a factory fix or replacement. For the best advise the team at Static Electrics have proved trustworthy for a range of affordable solar inverter repairs.
Can solar panels be repaired?
A broken or faulty solar panel can leave home and business owners wondering if they can be repaired. This depends on the type of solar panel problem. While installation issues such as faulty wiring can be repaired, cracks and hot spots in solar panels means they'll need replacement. Quality installations done correctly from the start dramatically slashing solar panel issues, especially if combined with the kind of solar panel cleaning, servicing and repairs offered by Static Electrics.
What repairs do solar panels need?
When up and running, solar panels can totally smash your power bills. But to protect that big investment, Static Electrics' solar experts are ready to test, diagnose, maintain and repair any ongoing issues. These include DC isolator problems, weather damage, and solar inverter repairs that minimise the need to return components to the manufacturer.
How long should a solar inverter last?
Solar inverters are highly complex and specialist devices, making unmaintained systems prone to faults and failures. Combined with harsh Australian conditions, inferior inverters can begin to fail after 5 years, but systems properly maintained by Static Electrics can double and quadruple the expected lifetime of your expensive investment.
What is the lifespan of a solar panel?
The solar panel industry is booming in Australia, but it's a sad truth that many of them end up in the dump long before home and business owners expected. Without expert servicing and professional cleaning by Static Electrics, lifespans top out at between 10 and 25 years, but meticulous care can carry your panels well into a third decade.
Do solar panels work if cracked?
Remember, a solar panel is specifically designed to soak up that free sun energy, so even a minor crack or lack of cleaning maintenance will begin to compromise the system's full potential. However, these cracks will also soak up the worst of Australia's weather, making it crucial to get Static Electrics' repair and servicing team to pay you a visit before a complete failure occurs.
LOOKING FOR A RELIABLE ELECTRICIAN?
For guaranteed workmanship call the electricians Brisbane & Sunshine Coast locals can rely on for fast and friendly service.