Electricians: Sunshine Coast to Brisbane
Looking for a friendly, reliable, experienced electrician with vast industry experience to take care of all your electrical jobs on the Sunshine Coast, Brisbane or Moreton Bay?
Static Electrics offer great value for money and top quality service. All our electricians are fully qualified and undergo extensive training in all areas of electrical to ensure we can provide you with the very best electrical services possible. Each of our local electricians is selected based on their superior skills and ability to provide exceptional service and value to our clients.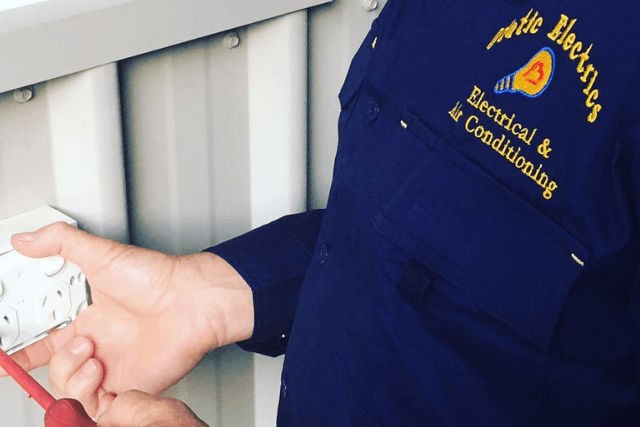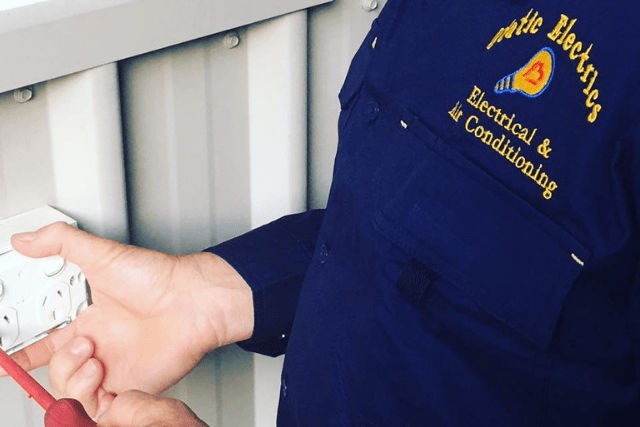 Need a really good electrician?
Static Electrics is a customer-focused one-stop electrical and air conditioning contractor with over 30 years of experience in the industry. Our friendly, fully qualified electricians and air conditioner technicians service Sunshine Coast and Brisbane areas.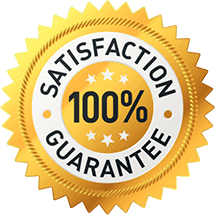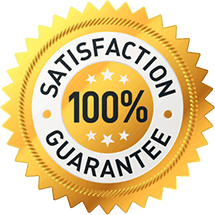 MAKE A BOOKING!
Get upfront pricing and guaranteed workmanship when you book one of our expert electricians today!
Your go-to local electrician
Static Electrics is a reliable, honest and professional family operated business, that takes pride in top quality workmanship.
We're passionate about each and every project and offer a 100% satisfaction guarantee! So if you "need a really good electrician" contact the Static Electrics team today.
Qualified master electricians
Experts across a large range of electrical services
Attention to the details, with a focus on quality
No corners cut or quick fixes
Friendly and reliable technicians
Constant training and learning
Always working safe in your home
Expert, honest advice
Electrical services we offer
Static Electrics team of electricians and air-con specialists offer a huge range of electrical, air conditioning, refrigeration, solar and electric hot water services including, but not limited to:
Smoke alarms – hardwired and interconnected systems
Safety switch – installation, testing and repairs
Air conditioning – supply, installation, repairs and servicing – Daikin, Mitsubishi Electric, Actron Air, MHIAA, Fujitsu, Carrier.
Power points, light switches, dimmers, etc
Lighting – home, commercial, industrial, LED, energy-efficient, security
Exit and emergency lighting – install, upgrade and testing
Electrical installations – appliances, wiring, new circuits, economy tariff connections, solar
Electric hot water – installation and repairs
Alarm systems – home and commercial security
CCTV camera systems – install and repair
Data cabling and communication – residential and commercial, phone points, networking
Commercial refrigeration – repair, fridge, freezer, cold room, bar fridge
Solar power – installation, repairs and upgrades
Electric gate motor – repairs and installation
Emergency electrician service
We strive to cater to all of our customer's needs. We understand some electrical jobs are urgent and require immediate attention which is why we offer an emergency electrician service for emergency electrical work every day of the year.
Electrical installation and repairs
Static Electrics encompass all electrical installation and repairs for the domestic, commercial, or industrial market. Whether this is replacing or installing ceiling fans in your property, installing extra power points in your office, or emergency lighting replacements in your factory, our Brisbane electricians get the job done.
Solar power installation and repairs
As electricity prices continue to rise more and more businesses and homes are turning to solar power. In a complex field with lots of competition, you need an experienced local solar company who you can trust. At Static Electrics, we've been fitting solar panels and systems, carrying out solar repairs, and maintaining residential and commercial systems for many years across Brisbane.
Our electricians can supply you with a free, no-obligation solar system quote today.
Switchboard upgrades
By upgrading your switchboard from an old style fuse box or even a too small system helps to protect your home from power outs caused by power surges, damages to your appliances, and can even prevent fire. We will upgrade and rewire your switchboard in line to new Government regulatory guidelines to give you peace of mind.
Our switchboard services can also include the installation of dedicated circuits for your electric hot water system or pool pump/chlorinator to connect to an economy tariff meter, potentially saving you thousands in electricity.
Electrical test and tag
Whether you're a large factory or thriving small business or a one man band electrical safety needs to be a top priority. Our industry-standard electrical appliance testing and tagging service provide peace-of-mind that all your equipment is safe and compliant. Schedule your next test and tag service today.
Customer satisfaction guarantee
We take pride in providing top-quality customer service, we offer a 100% satisfaction guarantee for our work. If you have any comments or feedback we'd love to hear from you.
Give our service team a call on07 3497 5076 or complete our online contact form today.
We care and want our clients to be happy.
Book an electrician online
Have an electrical job that needs doing? You can book a Statics electrician Sunshine Coast and electrician Brisbane online any time of the day or night.
We will always do our best to cater to your preferred date and time. Our service team will call, email or SMS to confirm your appointment as soon as possible.
Need An Electrician? Get A Quote!
Send us a message with your electrical needs and we'll be in touch to answer any questions and arrange a quote.
Happy Customers
Our regular clients know our commitment to being available whenever we're needed and our reputation for high quality, reliable work. See what customers are saying about our Brisbane & Sunshine Coast electrical services and why locals recommend us. Great response time and very pleased with their customer service. Was able to attend and fix my problem within hours. Very pleased with the result...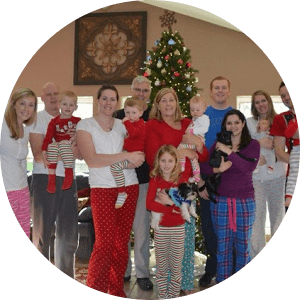 Amazing service. Professional standard and is also very tidy at a very reasonable cost. I have recommended them already to family...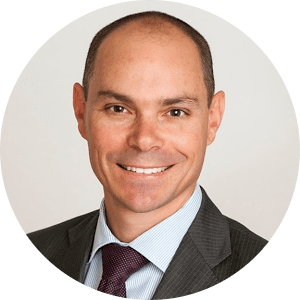 Highly recommendation - Great to see a successful family business & their employees providing excellent service with integrity...


What exactly do electricians do?
In our modern world full of lights, appliances and gadgets, absolutely none of us can live without electricity and electronics - which means we can't live without electricians, either! That makes the electrician's job not only extremely important, but highly generalised as well - as they will install your appliances, test them for safety, add and maintain our connections, carry out safe and swift repairs, complete complex and custom wiring jobs - and much more!
But wait, there's more! Your friendly, local general electrician will know their way around wiring blueprints and understand operation specifications and do a whole host of other standard and customised jobs as is required, including:
Connecting wires/cables to terminals
Trace & diagnose faults
Replace faulty parts
Connect electrical systems to power supplies
Test circuit continuity
Ensure all works are in full regulatory compliance
Repair, install & service air conditioners, solar power systems and much more.
How do you know if house needs rewiring?
If you ask the average layperson homeowner, they will have little to no idea whatsoever if their home or premises requires rewiring. For this group of consumers, it's therefore important to understand the signs of the need for rewiring works. That's because outdated, damaged, deteriorated or inappropriate wiring can be a serious fire or shock hazard, which can result in property damage, fire, injury and even death.
These days, many buildings require re-wiring due to the unique extra demands of modern electronic technologies - especially if that wiring is ageing. The process involves stripping and re-laying the electrical wires throughout the property in accordance with regulations, which usually accompanies a new switchboard.
How do you know your home needs rewiring?:
Lights are flickering
Fuses keep blowing/circuits keep tripping
Burn marks on outlets/visible sparking
Electrical sounds and electrical burning smells
Home is particularly old (40+ years)
Installation of power-hungry electrical systems.
How long does a switchboard upgrade take?
Although your friendly local electrician will need to safely take care of this important task in full compliance with regulations, you'll need to set aside several hours for them to complete and safety-test their work. That's because the switchboard is where a building or home's entire electrical wiring distribution and management takes place, connecting the community power system with your individual property.
The switchboard is comprised of switches, fuses, circuit breakers and/or safety switches, and is normally located on the exterior of the building and easily accessible by the local meter reader. Sometimes, certain electrical installations will require a full switchboard upgrade, or your older property's original switchboard has become outdated or has deteriorated.
Do I need an electrician to install a light fixture?
If you're wondering whether that electrical work you have your eye on needs to be done by a fully-licensed electrician, the answer is almost always yes all across Australia - although you'll need to check the specifics with your local council and state jurisdiction.
The need for a licensed electrician also includes the most handy do-it-yourself homeowners who could almost certainly handle something as simple as the installation of a new light fixture - and actually quite commonly do, even if it's not strictly allowed. To be safe, compliant and to protect your home insurance, however, it's wise to call your local sparky who won't charge very much for something as simple and speedy as wiring a new light fitting for you. It also can't be forgotten that working with electricity is extremely dangerous and can result in death, injury, or catastrophic property damage.
Can you do electrical work without a license?
The quickest answer is "no". While other countries may not take such a hard-line approach, in Australia, it's important to recognise that our laws are there for a very good reason - to protect you, your family and your home from catastrophic damage including shocks, electrical fires and death.
So while it's perfectly fine, and almost completely safe, to do something as simple as changing a light bulb, the following tasks may technically be illegal to complete without professional training and the acquisition of a current electrical workmanship license.
You may not:
Fix a light switch
Replace a power point
Repair an electrical appliance
Install a light fitting.
However, while you'll need to check with your local council and state regulators, there are a few DIY electrical works at home that are legal to carry out across the country. These include:
Installing low-voltage garden lighting
Installing a fish pond pump
Replace an old-style switchboard fuse
Change LED downlights
Installing (but not connecting) a wall oven
Changing smoke detector batteries.
Can I install appliances myself?
Not only do you need a fully-licensed electrician to install electrical appliances across all jurisdictions in Australia, but those strict regulations also determine:
Where the appliance can be installed
How much space is required for safety/ventilation
Whether you'll need other licensed help (a gasfitter, for instance).
You'll also need a licensed electrician for repair work, and even most types of servicing and general maintenance of electrical appliance installations. Although you'll need to check the details with your local council and state authorities, these strict safety-based rules apply not only to homes and businesses but also caravans and boats. Failure to comply exposes you to the risk of hefty fines and even liability for injury, fire and death. So if you need an electrical appliance installed, double-check that the professional you choose to do the work is:
LOOKING FOR A RELIABLE ELECTRICIAN?
For guaranteed workmanship call the electricians Brisbane & Sunshine Coast locals can rely on for fast and friendly service.