A New Sungrow Technology!
Did you know there's a new Sungrow in town? You could become one of the first Sunshine Coast or Brisbane customers to benefit from the leading fully-dedicated solar research & development teams on planet earth with a brand new Sungrow hybrid inverter.
Need a really good solar panel technician?
Static Electrics is your solar power specialists across Brisbane and the Sunshine Coast. Our experienced local electricians are Clean Energy Council approved solar installers and are on hand to carry out all your home or business solar installation, repairs and maintenance.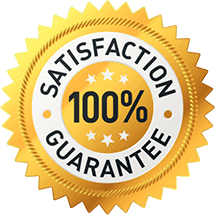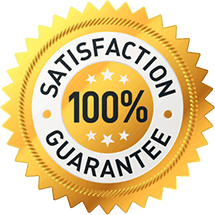 MAKE A BOOKING!
Get upfront pricing and guaranteed workmanship when you book one of our expert electricians today!
What Is A Sungrow Hybrid Inverter?
Over 25 years, Sungrow has put in the hard yards with constant development and production of the world's best photovoltaic inverter technology. Remember, solar inverters work by taking the raw direct current produced by your solar panel array and turning it into a fully-usable AC current to power all of your home's electrical systems and appliances.
So what's a hybrid inverter? It's the latest, best and most intelligent solar inverter system of all time – and the brand new range put out by Sungrow packages it with a modular battery system that is both stylish and fully affordable.
A hybrid inverter is when a leading solar power company like Sungrow, which at a nearly $2 billion valuation is clearly one of the most trusted solar brands on earth, combines an inverter with a battery storage system. Don't forget, with a standard inverter connected to your solar panels, you won't have a drop of energy once the sun goes behind a cloud or when the moon rises in the sky each and every night. But with a Sungrow solar battery and Sungrow hybrid inverter package, you'll be storing unused solar energy in a battery so you can use it in a blackout or even export it to the utility grid to further slash away at your power bills.
Why Should You Trust A New Sungrow?
Why combine solar battery storage with an inverter in a single plug-and-play package? That's easy:
They cost you less
They're easier to install
They're easier to maintain
They're simpler
They replace the need for multiple inverters in complex battery storage systems.
They're available in single or three-phase
The modular design is scalable
The battery chemistry is safe
The inverter is designed to work with the battery
The technical/warranty support process is simpler.
Did you know that a Sungrow hybrid inverter and battery package is all the extra tech you'll need for a full-time off-the-grid application? Not just that, the significantly higher power output makes it the obvious choice for energy trading.
Need some even better reasons to consider a Sungrow hybrid inverter & solar battery setup?:
Built-in backup hardware: What this means in practice is that Sungrow has given you an option for a full backup solution that requires no external box.
Battery-less backup power: Simplify your solar life by getting back-up power whether you have a battery or not.
Instant back-up power: When the power goes out, you don't need to do anything – because the transition from mainstream operation to 'back-up mode' doesn't just happen in seconds, it happens in milliseconds!
High peak power output: A weakness of some solar setups is that the system struggles to cope with power consumptions surges. With a Sungrow, that's no longer a concern.
Online monitoring: Keep track of how your entire solar, battery and power usage profile is going with live and easy online monitoring.
Arc fault protection: One of the biggest solar power risks is due to arc faults, but most Sungrow hybrid inverter models feature build-in arc fault circuit interruption to keep your expensive tech safe and sound.
Natural cooling: Some hybrid inverter systems are complex and not exactly quiet – but Sungrow's offering has no moving parts which makes it whisper quiet.
Anti-corrosion: Even if you live in a coastal area, your Sungrow features the highest possible levels of anti-corrosion protection.
Supercharge Your Sungrow Solar with Static Electrics
From full & affordable solar battery installations to swift solar repairs, expert solar panel cleaning and maintenance and all the right advice and assistance, Static Electrics are your go-to local authority for all your solar power needs. You could have a new Sungrow hybrid inverter & battery system delivering your clean, green energy needs and saving you thousands per year up and running this week simply by giving our professional and friendly solar electrical team a call.
Need An Electrician? Get A Quote!
Send us a message with your electrical needs and we'll be in touch to answer any questions and arrange a quote.
Happy Customers
Our regular clients know our commitment to being available whenever we're needed and our reputation for high quality, reliable work. See what customers are saying about our Brisbane & Sunshine Coast electrical services and why locals recommend us.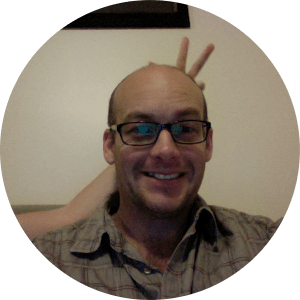 Super helpful advice on replacing an inverter by Jarvis. Didn't feel like I was being given the hard sell. Brenton's install work looks super tidy. Great work. Got our Solar checked out by Jarvis today. Such a professional service. Great guy. Easy to understand and so helpful. Can't recommend them enough... Static Electrics have completed a number of jobs at my home. Each time their work has been completed in a highly professional manner from start to finish...


Frequently Asked Questions
Can a solar inverter be repaired?
In some cases, experienced solar specialists will be able to successfully repair a faulty solar inverter, although often the best thing to do is replace it if the fault is internal or it's an old unit. If in warranty, the unit will often be returned to the manufacturer for a factory fix or replacement. For the best advise the team at Static Electrics have proved trustworthy for a range of affordable solar inverter repairs.
Can solar panels be repaired?
A broken or faulty solar panel can leave home and business owners wondering if they can be repaired. This depends on the type of solar panel problem. While installation issues such as faulty wiring can be repaired, cracks and hot spots in solar panels means they'll need replacement. Quality installations done correctly from the start dramatically slashing solar panel issues, especially if combined with the kind of solar panel cleaning, servicing and repairs offered by Static Electrics.
What repairs do solar panels need?
When up and running, solar panels can totally smash your power bills. But to protect that big investment, Static Electrics' solar experts are ready to test, diagnose, maintain and repair any ongoing issues. These include DC isolator problems, weather damage, and solar inverter repairs that minimise the need to return components to the manufacturer.
How long should a solar inverter last?
Solar inverters are highly complex and specialist devices, making unmaintained systems prone to faults and failures. Combined with harsh Australian conditions, inferior inverters can begin to fail after 5 years, but systems properly maintained by Static Electrics can double and quadruple the expected lifetime of your expensive investment.
What is the lifespan of a solar panel?
The solar panel industry is booming in Australia, but it's a sad truth that many of them end up in the dump long before home and business owners expected. Without expert servicing and professional cleaning by Static Electrics, lifespans top out at between 10 and 25 years, but meticulous care can carry your panels well into a third decade.
Do solar panels work if cracked?
Remember, a solar panel is specifically designed to soak up that free sun energy, so even a minor crack or lack of cleaning maintenance will begin to compromise the system's full potential. However, these cracks will also soak up the worst of Australia's weather, making it crucial to get Static Electrics' repair and servicing team to pay you a visit before a complete failure occurs.
LOOKING FOR A RELIABLE ELECTRICIAN?
For guaranteed workmanship call the electricians Brisbane & Sunshine Coast locals can rely on for fast and friendly service.