Air conditioner supply, installation, repairs & servicing
The experienced team of air conditioner technicians at Static Electrics offer a full range of air conditioning services throughout the Sunshine Coast and Brisbane.
We can take care of air conditioner installation, supply, repairs, and maintenance services to a ducted, split system, and multi-split systems from all the leading brands.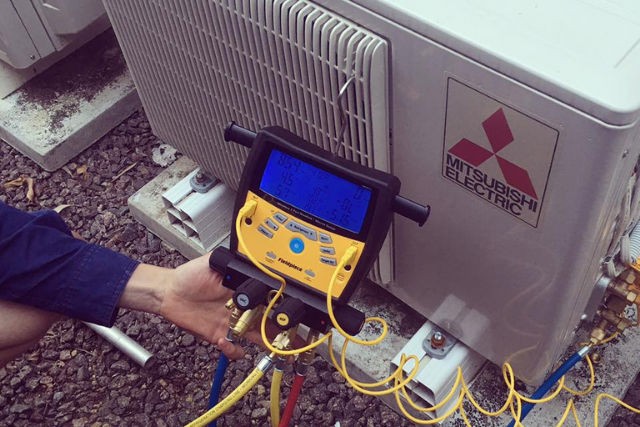 Need a really good air conditioning technician?
Static Electrics is a customer-focused one-stop electrical and air conditioning contractor with over 30 years of experience in the industry. Our friendly, fully qualified electricians and air conditioner technicians service Sunshine Coast and Brisbane areas.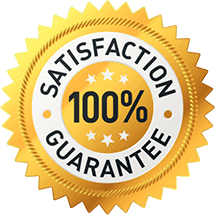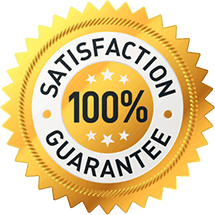 MAKE A BOOKING!
Get upfront pricing and guaranteed workmanship when you book one of our expert electricians today!
Air conditioning installations Sunshine Coast to Brisbane
Finding the perfect air conditioner for your needs and carrying out a top quality air conditioner installation is only the beginning of our customer service. We continue to provide air con repairs, routine maintenance and cleaning to ensure your air conditioning system heats and cools your home or commercial property for many years to come.
Air Conditioner Repairs
There's nothing worse than having a faulty air conditioning unit. The trouble is that they inevitably break down right when you need them the most (usually when it's 35℃ outside). This is why you need to speak to Static Electrics. With highly trained air conditioning technicians on our team, we can quickly respond to your problems making sure that you remain chilled. Our technicians are trained in aircon repairs and servicing all styles of air conditioning systems.
Air Conditioner Cleaning & Service
We also provide air conditioning cleaning and servicing, our technicians will carry a thorough check of your aircon unit which includes:
Checking filters and gas levels
Cleaning the coils, filters, fan and other internal components
Checking the airflow, thermostat and electrical connections
Testing the heating and cooling function of the aircon
Sanitising the aircon unit
Air Conditioning Regas
Unlike car air conditioners which are susceptible to loss of refrigerant gas, home air conditioners rarely lose their gas. However, due to improper installation and manufacturing faults, they may develop a gas leak. Some of the signs your aircon needs a regas service include:
Your air conditioner is running but not cooling or heating the room
You can see ice blocks around the condenser pipes
Strange noises coming from the aircon can be due to a refrigerant leak
If you observe any of the above signs, turn off your aircon and give us a call immediately. Our licenced refrigeration technicians can take care of any air conditioner regas requirements. We cover residential and commercial aircon regas needs in the Sunshine Coast and Brisbane.
Aircon Preventative Maintenance
Prevention is better than cure, which we totally agree with. We offer our Brisbane customers regular maintenance programs for air conditioning units in homes, commercial buildings, large apartment complexes, and shopping centres.
Our maintenance programs can be easily adapted to suit the specific needs and requirements of your property. We can carry out servicing on your air conditioner as little or as often as you like. For some, this might be just once a year, and for others such as shopping centres and large apartment complexes, this might be every three months or so. We let you decide.
Air conditioner Brands
Static Electrics complete air conditioning services provide all your climate control requirements for the home and business. We supply high-quality air conditioners from trusted companies such as:
We work with all air conditioner styles, from a small split system for a bedroom to large whole-home ducted air conditioning for total comfort every day of the year. Cool only options or reverse cycle for heating and cooling in one appliance.
$0 deposit aircon payment plan
Need an air conditioner quick? Beat the Brisbane summers with our flexible payment plans. Whether you need installation, regas, service or repair work, our payment plan can help you get your service faster without burning a hole in your pocket.​ To ensure your home or business is comfortable all year round we offer a $0 deposit air conditioner payment plan.
The trusted air conditioning specialists Sunshine Coast & Brisbane
Static Electrics teams cover both residential and commercial air conditioning requirements across Brisbane and the Sunshine Coast. For the very best in aircon services contact our team on 07 3497 5076 or complete our online service request today.
Need An Electrician? Get A Quote!
Send us a message with your electrical needs and we'll be in touch to answer any questions and arrange a quote.
Happy Customers
Our regular clients know our commitment to being available whenever we're needed and our reputation for high quality, reliable work. See what customers are saying about our Brisbane & Sunshine Coast electrical services and why locals recommend us. The workman arrived on time which is extremely important to me and my work. The job was done professionally and to legal specifications. They left the site clean and tidy. I recommend Static Electrics... 100% happy with installation of ducted air conditioner professional team in all areas on time very clean workers no mess for us to clean we run a family daycare they were very professional... Had Static Electrics install a ducted air conditioner for my home. Really great work from the team, got the new tablet wall controller and can operate the system from my mobile phone. Thanks again...


How do you size an air conditioner for a room?
The rough air conditioner sizing calculation equation for a 2.4m ceiling is 150 watts x living area (sqm). So for example a 5x4 meter room would have an area of 20m2 x 150 = 3000 or 3kw. A professional will consider a range of factors. For instance, how much insulation is present? What's your local climate like? What type of lighting is in the room, how will the air conditioner be ducted, and so on. 
Can an electrician install an air conditioner?
How much does it cost to run an air conditioner per hour?
The answer depends on the setting and the room size, but an average sized room is generally cooled for between $0.20 and $0.40 per hour. For spaces above 50sqm, the cost goes up significantly - to almost $1.00 per house. If we're talking about a whole-house reverse cycle system, though, you're looking at $2.00 and above per hour. Installing ceiling fans is another cost effective way to help stay cool in summer heat.
How many years does an air conditioner last?
If you're lucky, and especially if you keep up that professional air conditioning maintenance, your air conditioner can keep going and going. Generally, though, expect to get between 10 and 20 years from your new system, depending on how hard you've run it and the quality of the system and installation.
How much does it cost to have air conditioning installed?
Air conditioning installation cost depends on the system type and the difficulty of the job, but split system installation will be somewhere in the $800-$3000 range, while a fully ducted setup including reverse cycle and evaporative pricing will be several thousand dollars - between $4000 and $12,000.
LOOKING FOR A RELIABLE ELECTRICIAN?
For guaranteed workmanship call the electricians Brisbane & Sunshine Coast locals can rely on for fast and friendly service.