In need of a complete professional solar check?
Static Electrics offer comprehensive solar inspection services to Brisbane, the Sunshine Coast and Moreton Bay regions, with our years of industry experience ensuring you receive the best service possible.
Given that the solar industry has been in the spotlight recently with a large portion of installed solar systems not meeting the installation guidelines, it is super important that you have your solar system regularly checked for any faults. Static Electrics can help with all your solar inspection needs, so get in contact today to find out how we can help.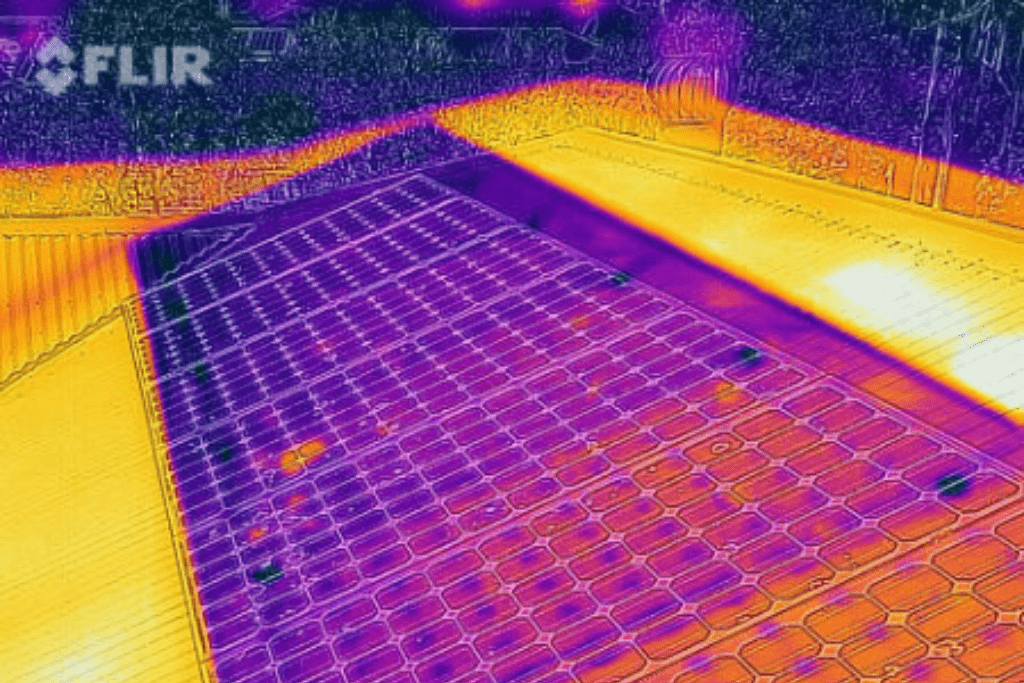 Need a really good solar panel technician?
Static Electrics is your solar power specialists across Brisbane and the Sunshine Coast. Our experienced local electricians are Clean Energy Council approved solar installers and are on hand to carry out all your home or business solar installation, repairs and maintenance.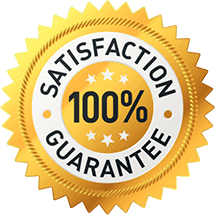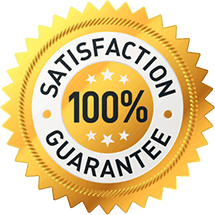 MAKE A BOOKING!
Get upfront pricing and guaranteed workmanship when you book one of our expert electricians today!
How often should a solar inspection be carried out?
Most people are under the impression that as their solar does not have any moving parts, it, therefore, doesn't really need any maintenance… which is actually incorrect. A solar power system should be checked by a qualified Clean Energy Council (CEC) electrician at least once a year, with the inspection covering the installation, DC isolators, panels, solar inverter, wiring, mounting array frame and system performance. In addition, DC isolators themselves should be checked at least once a year to ensure they are in good condition and don't pose a fire risk.
Who should complete a solar check?
Any solar inspections should be carried out by a qualified and experienced professional. At Static Electrics, our team of Master Electricians are fully certified to complete solar audits on a huge variety of solar brands, types and models.
Common solar system faults
When we complete solar inspections, there are a few issues that show up time and time again:
Burnt DC isolators
Water ingress into the DC isolators
DC isolators installed incorrectly
Melted MC4 solar plugs
Melted solar wiring
Panel connection covers missing
Shattered glass on the solar modules
Burn lines on the solar cells under the glass
No earthing to the panels or array frame
Inverter installed in the wrong location
Incorrect solar labels
Incorrect cable used for solar wiring
However, ensuring regular solar checks are carried out on any system will ensure that issues are dealt with quicker and more efficiently, as well as catching problems before they arise.
Professional solar panel thermal imaging
Testing your solar panels using thermal imaging allows our solar electricians to identify problems which can affect the performance of the PV system as well as pose serious safety and fire risk for the building.
Thermal imaging can identify issues such as solar panel hot spots, micro-cracking, hot joints in the wiring, and circuit protection.
Solar panel testing using thermal imaging is non-invasive and does not require the solar PV system to be turned off for the test to be carried out minimalising disruption to your power production.
This method can also be utilised on other aspects fo the solar systems as well to identify hot spots which can indicate potential faults in wiring or solar components.
Thermal imaging can be carried out on residential or commercial solar power systems for insurance reports, maintenance contracts, or routine performance and safety testing requirements.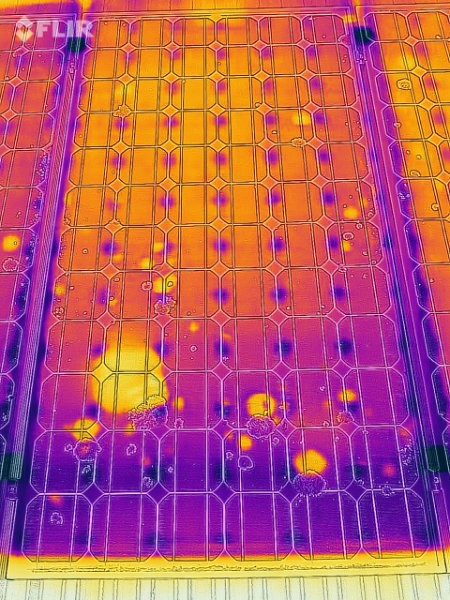 Why choose Static Electrics to carry out a solar inspection?
At Static Electrics, we take great pride in the licenced solar team we have representing the Static brand. Our qualified Master Electricians all have CEC approval, and two of our technicians have also carried out solar inspections for the Australian Federal Government and undergone further skills training with Master Electricians. We have over 25 years of industry experience and can ensure your system is safe and working correctly every time. We also offer a fixed pricing structure so you know what the cost of the safety audit will be upfront, without any nasty surprises.
Your qualified solar inspection experts
If you have any questions regarding a solar check for your home or office installation, or would like to arrange for one of our qualified team members to complete an inspection, give Static Electrics a call on07 3497 5076 or complete an online job booking form now. We carry out solar inspections across Brisbane, Moreton Bay and the Sunshine Coast, so look no further than Static Electrics for all your solar system needs.
Need An Electrician? Get A Quote!
Send us a message with your electrical needs and we'll be in touch to answer any questions and arrange a quote.
Happy Customers
Our regular clients know our commitment to being available whenever we're needed and our reputation for high quality, reliable work. See what customers are saying about our Brisbane & Sunshine Coast electrical services and why locals recommend us. Static Electrics is an excellent company to deal with , as I need my solar inverter replaced and switchboard upgraded. Jeremy arrived spot on time as advised ,got straight into it and very happy with the service and price we were quoted… Solar Inverter Diagnostic & Replacement. Brenton was punctual, knowledgeable, polite & patient. No hard sell but genuine suggestions & recommendations. The work was carried out smoothly, timely & professionally… Had an issue with my Solar, company that I purchased through out of business not sure who to go to. So pleased I called Static, on time, friendly and informative, diagnosed the problem, gave me options to consider…


LOOKING FOR A RELIABLE ELECTRICIAN?
For guaranteed workmanship call the electricians Brisbane & Sunshine Coast locals can rely on for fast and friendly service.